Paula Deen: cooking and the N-word
Hollywood by Choice
Gail Choice | 6/26/2013, 6:38 p.m.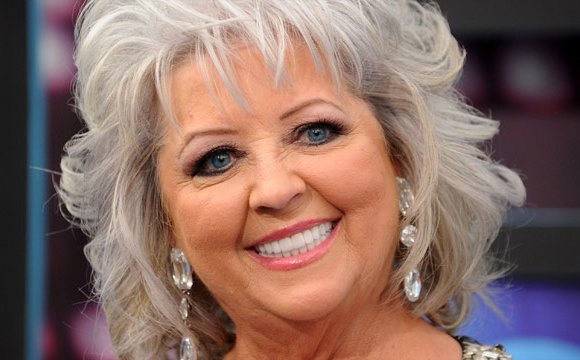 Use of the N-word has been the downfall of a number of celebrities in the entertainment and sports world over the years. Add one more to the list, celebrity Chef Paula Deen. The former Food Network superstar is now asking herself where she goes from here.
The 66-year-old Savannah, Ga., food maven has been swamped in controversy since court documents filed last week revealed that Deen told an attorney questioning her under oath last month that she has used the N-word. "Yes, of course," Deen said, though she added, "It's been a very long time."
Deen appeared on NBC's Today Show on Wednesday in an exclusive interview with Matt Lauer, this after backing out on a previous interview when the story first broke. He asked Deen was she trying to save her business by coming on the show, and he tried to keep her on that point. But Deen kept saying she wanted to assure people that she was not a racist and kept pushing her point.
Deen was prepared. She even admitted to being confused about the N-word use because of the conversations she heard in her kitchens between young Black employees who used the word. She said they needed to be taught that it's not right.
Clearly, she was fighting for her reputation, and her business. Deen invited audience members who have never said anything wrong or that they regretted to strike her in the head with a bolder, referencing the biblical statement in John 8:7 where Jesus said to those preparing to stone a woman caught in adultery, "He that is without sin among you, let him first cast a stone at her."
Court records show Deen sat down for a deposition May 17 in a discrimination lawsuit filed last year by a former employee who managed Uncle Bubba's Seafood and Oyster House, a Savannah restaurant owned by Deen and her brother, Bubba Hiers. The ex-employee, Lisa Jackson, says she was sexually harassed and worked in a hostile environment rife with innuendo and racial slurs.
During the deposition, Deen was peppered with questions about her racial attitudes. At one point she's asked if she thinks jokes using the N-word are "mean." Deen says jokes often target minority groups and "I can't, myself, determine what offends another person."
What many of us didn't know at the time was the woman who filed the complaint is White. When I read the name Lisa Jackson, I assumed she was Black. But when I found out she was White I started thinking, could this also be a revenge thing? Sexual harassment is one thing, but toss in a dose of racism and you've got one hot mess.
Why Jackson would include racism in her complaint is a mystery because to me these are two different subject matters, unless the woman is Black. A Black woman in a workplace, private or corporately owned, can be a victim of racism and sexual harassment often not seeing the light of day in a courtroom.