Second suspect to face murder charges in Mississippi family's deaths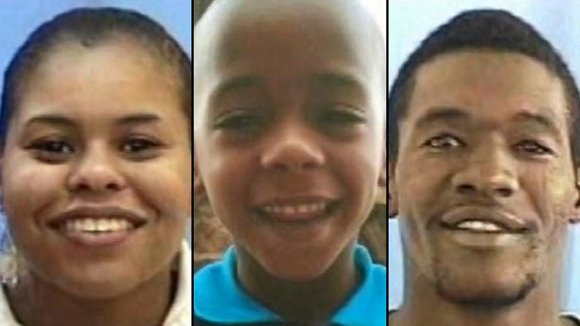 GALLMAN, Miss. — A second man has been arrested in connection with the deaths of a Mississippi family found shot in the woods, a sheriff said Thursday.
Cedric Mason is in the Copiah County, Mississippi, jail, accused in the killings of Atira Hughes-Smith, her 7-year-old son, Jaidon Hill, and her husband, Laterry Smith, Sheriff Harold Jones said.
At the time of his arrest, Mason was on parole stemming from a marijuana possession conviction, according to the state parole board. The Jackson resident is eligible for "flat time" — at which he'd have served 50% of his sentence — in October 2017.
Efforts by CNN on Thursday to reach Mason's family were unsuccessful.
Jones said that he expects the 30-year-old Mason will be charged with murder. That had not been as of midday Thursday.
He would join Timothy Burns, 42, who is charged with two counts of murder, for the deaths of Hughes-Smith and her son. There's some question as to whether Smith was killed in a different county, and that's why Burns doesn't now face three murder charges, explained the Copiah County sheriff.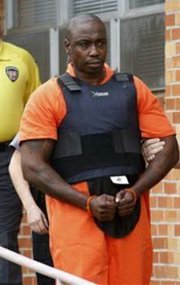 Wearing a bulletproof vest, Burns appeared Wednesday in Copiah County Justice Court. He said he had no lawyer, so one will be appointed to him.
No bond was set.
Jones has said that it's not known if Burns had anything against the three victims, nor if he even knew them.
"We don't think there is (a relationship)," Jones said. "But we haven't tied that loose end up yet."
The family was last seen Friday in a car that was later found flipped and on fire.
The Copiah County sheriff said authorities now believe that Burns was driving that car when he got in an accident, and then set it ablaze.
After finding the vehicle, investigators found bloody clothes belonging to the victims next to a gas station trash bin. Then their bodies were discovered in a wooded area, all had been shot to death, Jones said.
CNN's Gary Tuchman and Leah Smith reported from Gallman, Mississippi, and CNN's Greg Botelho wrote this story from Atlanta. CNN's Dana Ford and Meridith Edwards contributed to this report.
Gary Tuchman. Leah Smith and Greg Botelho | CNN