Ray Charles receives stamp; Boeing tops NSBE 50; BET and TV One need interns
10/3/2013, midnight
California
Legendary music icon Ray Charles was honored with a limited edition Forever® postage stamp, which will be featured in the 2013 Music Icons Forever series released by the U.S. Postal Service. The Grammy Museum officially unveiled the stamp last week during an event headlined by R&B legend Chaka Khan. In addition to the stamp, a retrospective CD/DVD titled "Ray Charles Forever" was also released. It features a number of Charles' greatest hits, including "A Song For You," "American the Beautiful," and "Come Rain or Shine." The album also includes a previously unreleased version of the song "They Can't Take That Away from Me." Every year, the U.S. Postal Service puts a new legendary face of music on their Forever® postage stamps. Others who have been featured on a collectible stamp this year include country singer Johnny Cash, civil rights icon Rosa Parks, and guitarist Lydia Mendoza. Forever® stamps are always equal in value to the current First-Class Mail® one-ounce rate.
Florida
Not for Women Only: Understanding Male Breast Cancer is the focus of this year's "Your Bosom Buddies Breast Cancer Survivors Celebration." The free event for breast cancer survivors, their families and friends is today from 6-9 p.m. at South Miami Hospital's Clarke Education Center. The featured speaker is health educator, Scott Irwin. Heroines Choir, a singing group of local breast cancer survivors and their supporters, will open the program. According to the American Cancer Society, this year there will be 2,240 cases of male breast cancer in our country.
Georgia
The Mass Media Arts Department at Clark Atlanta University (CAU) has formally adopted an academic internship program facilitated by the African American Film Critics Association (AAFCA) to train future journalists in the film and entertainment industry. Beginning in the fall 2013 semester, the program, available only to junior and senior level students, represents the first academic partnership between AAFCA and an institution of higher learning. "We are excited about this collaboration with AAFCA and our campus," says Kandace Harris, associate professor and chair of the Department of Mass Media Arts at CAU. "Members of the association have a long history of engaging our students, so we look forward to the new opportunities that this formal internship partnership will bring." Mass Media Arts students Ariana Pyles and Shatondra Caldwell were selected for the program and will earn academic credits for their work over the course of the fall semester.
•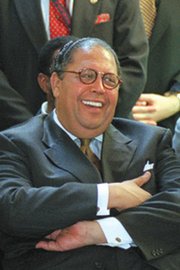 The National Bankers Association, a trade association representing the interests of minority-owned banks, held its 86th annual convention in Atlanta this week, at the Hilton Atlanta Hotel with Comptroller of the Currency, Thomas Curry, giving the keynote address. A special tribute to the late Mayor Maynard H. Jackson, who championed minority businesses in the awarding of city contracts, highlighted the convention. Jamie Dimon, chairman/CEO of JP Morgan Chase, was also honored for his work supporting economic development in communities across America and around the world. The event was appropriately themed "Celebrating Success: A Legacy of Community Service and Social Responsibility."