Hawthorne man arrested for the stabbing death of his 22-year-old stepdaughter
10/7/2013, 12:53 p.m.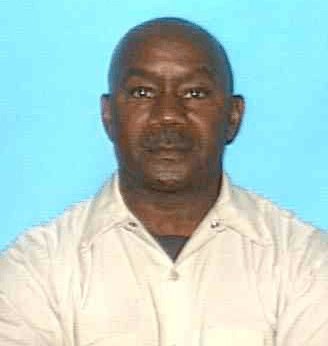 HAWTHORNE, Calif. — A 59-year-old Hawthorne man was arrested on suspicion of stabbing to death his 22-year-old stepdaughter to death last month, a sheriff's spokesman said today.
Alvin Hunt Jr. was arrested around 4 p.m. Saturday on suspicion of killing Naquia Danielle Catching in the apartment they lived in at 4838 W. 118th Place, according to the sheriff's department and L.A. County jail records.
Sheriff's homicide detectives had been looking for Hunt — considered a person of interest — since Catching was killed Sept. 26, according to Sheriff's Detective R. Lugo.
The sheriff's department was assisting Hawthorne police in their homicide investigation, according to Deputy Jeff Gordon.
Hunt was taken into custody by Long Beach police, Gordon said.
A security guard spotted Hunt near Long Beach's Seaside Park, at 14th Street and Chestnut Avenue, Gordon said.
The security guard then called Long Beach police, who came to the park and apprehended Hunt without incident. He was later booked on suspicion of murder and then re-arrested by Hawthorne police four hours later, according to jail records.
Sheriff's Deputy Kim Manatt said that was done to transfer custody to Hawthorne police.
Authorities believe Hunt left the apartment several hours before Catching's body was discovered.
Hunt apparently was the estranged boyfriend of Catching's mother, according to the Los Angeles Times.
Hunt is being held on $2 million bail, according to jail records. No court date has been set at this point for his arraignment on the murder charge.
Anyone with information was asked to call Lugo at (323) 890-5632 or sheriff's Sgt. J. Ramirez at (323) 890-5585. All tips can be made anonymously.