Arkansas man hijacks school bus; Virginia class submarines integrate women; Family of four die in gas leak
10/18/2013, midnight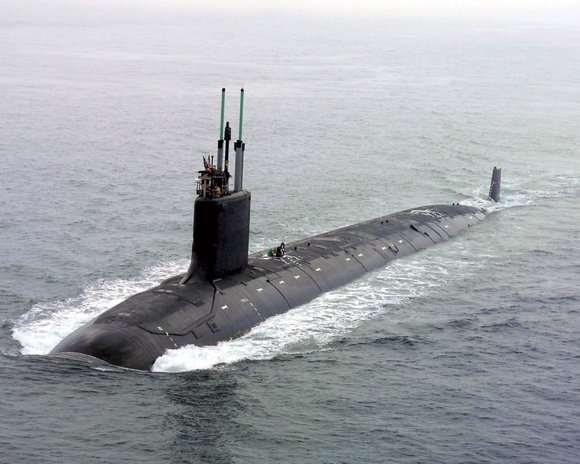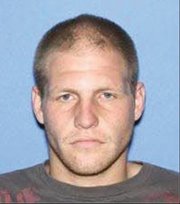 Arkansas
A man with a knife hijacked a school bus in central Arkansas Thursday morning, taking 11 elementary school students and their original driver on a detour that police ended after a roughly 10-mile chase, authorities said. Nicholas John Miller, 22, was arrested after the incident, which began in the Little Rock suburb of Jacksonville and ended in nearby Cabot, Jacksonville police Capt. Kenny Boyd said. No one—including the 11 students of Pinewood Elementary School in Jacksonville and the original bus driver—was injured, Boyd said. The incident began with Miller allegedly demanding a car from a woman in Jacksonville, Boyd said. But the woman "did not have one to give," Jacksonville police added in a news release. The bus had stopped nearby, and Miller left the woman, boarded the bus and, armed with the knife, took over the driver's seat, Jacksonville police said. The woman called police, who eventually found the bus and pursued it north to Cabot. Police stopped the bus roughly 20 minutes after the hijacking began, according to Boyd.
Connecticut
A South Windsor woman is facing charges after a loaded handgun was discovered in her carry-on bag at Bradley International Airport, police said. State police responded to the airport shortly before 1 p.m. Wednesday after agents with the U.S. Transportation Security Administration found the firearm during a routine search before the passenger boarded the plane, police said. The owner of the handgun, Marie Westbrook, 56, had a valid Connecticut pistol permit, but the gun was seized and she was charged with circumventing airport security. Westbrook was released on a $2,500 bond and is scheduled to appear at Enfield Superior Court on Oct. 30.
Florida
The state of Florida is asking for help locating two former prison inmates that they realized should still be incarcerated. Charles Walker and Joseph Jenkins, both 34, are considered "escapees" by authorities, but their prison break wasn't exactly a scene out of "The Shawshank Redemption." Walker and Jenkins—both convicted murderers—separately walked out of the Franklin Correctional Institution located on Florida's panhandle "in accordance with Department of Corrections policy and procedure," according to Department of Corrections Secretary Michael Crews. "However, both of their releases were based on fraudulent modifications that had been made to court orders," he said. Authorities would not elaborate. Law enforcement learned of the situation Tuesday. Walker, who was freed Oct. 8, and Jenkins, freed on Sept. 27, are former residents of Orlando, and the Orange County Sheriff's Office worries that at least one of them, but perhaps both of them, may have returned.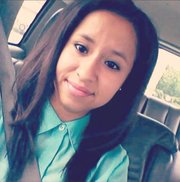 Georgia
Federal authorities have arrested a third man they said was linked to the September kidnapping of a Georgia teenager. In a press release Wednesday, the FBI said it arrested 28-year-old Tony Maurice Graves on Friday on a charge of conspiracy to kidnap. The agency said Graves, along with 29-year-old Wildrego Jackson, who was arrested nearly a month ago, were involved in abducting 14-year-old Ayvani Perez on Sept. 17 in Clayton County. Also wanted in connection with Ayvani's abduction was 40-year-old Juan Alberto Contreras-Rodriguez, a Mexican national authorities busted in a 2012 anti-drug trafficking raid. He is currently being held on immigration-related charges, according to the FBI. According to a federal affidavit, the 36-hour drama began when two armed men demanded money and jewelry from Ayvani's mother. When the mother did not comply, the men took Ayvani, the affidavit said. The same men later returned the girl unharmed to her aunt's house in Conyers, the affidavit said. It remains unclear whether the abduction was random. Phone calls abductors made to Ayvani's family demanding ransom and drugs allowed authorities to trace their phone records, which they said led to Jackson's arrest the next day. Authorities have not detailed how the men were arrested.