'Real Housewives of Atlanta;' what a mess
Hollywood by Choice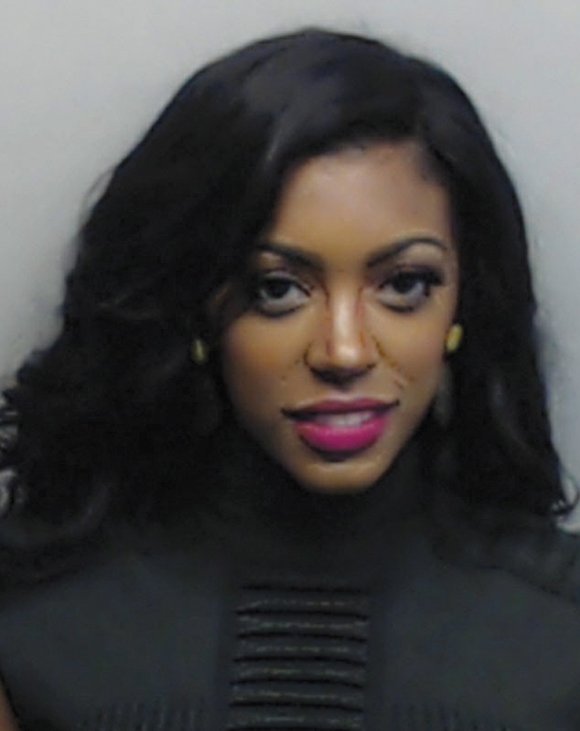 The Real Housewives of Atlanta is the only reality show I look at on a regular basis. It's not for the drama, but to watch how these sisters are going after their dreams, taking advantage of their 'moment in the spotlight' and really putting in some hard work to do it. From Phaedra Parks going to school to be an undertaker, Kandi Burruss writing and performing in her own musical featuring Gerald Levert, to NeNe Leakes on Dancing with the Stars, they are truly hustling.

I still can't honestly figure out what is reality and what is created for ratings. One thing is for sure, Porsha Williams has been booked and released from jail after being accused of physically attacking Kenya Moore on the Real Housewives of Atlanta Reunion Show, Part 1, and that's real.
Moore reportedly said in a statement to People Magazine, "If people get so angry that they lose control and admittedly 'black out' and resort to violence, those persons must be held responsible for their actions." She also says that she'd been a victim of abuse in the past.
"After being repeatedly attacked by an abusive boyfriend at the age of 17, if someone puts their hands on me, I will not just let it go," she says. "With that said, I sought self-defense training developed for the Israeli military. I've also been trained in weapons. I can take someone down in three moves. It took discipline for me to not respond in kind."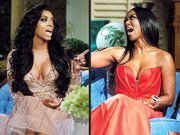 It was clear that Moore came to the reunion show to stir things up. She's 'cray-cray' to me anyway, and she's doing all she can to be relevant on the show. To me, she's brought the show down a couple of notches. At the reunion show Moore brought a scepter and a bullhorn. She freely waved her little scepter in the direction of whomever she was "setting straight" on the show:

You better believe there was a lot of eye-rolling, not just directed at Kenya, but at each other. The stage was tense and very little camaraderie was present, only Kandi and Phaedra seemed to be 'buds.'

Porsha was right about Kenya trying to act like she's been victimized by everyone on the show. Porsha told Kenya she needed to stop playing the victim and I agree.
Kenya starts more mess than is necessary, but I guess that's what keeps the show going and the ratings up.

Interestingly enough, the show presented a video montage of all the times Kenya humiliated and shot Porsha down. After seeing the video you almost felt Porsha was justified in getting in the sister's face. But violence is not the answer. It will be interesting to see how the show handles this situation. Host Andy Cohen asked Porsha to leave and not continue with the taping. So, this may be it for her, here's what's coming up next.
Real Housewives of Atlanta Season 6 (2014) Reunion Part 2 (Episode 24) Spoilers
On Reunion Part 2, all the "real housewives" will come together and end up discussing the "aftermath" of the Kenya and Porsha fight, according to synopsis published on Radiotvtalk.com. Also, Mama Joyce will come join in the studio with the ladies who will talk about her concerns related to her daughter Kandi and her beau Todd. Cynthia Bailey and NeNe also engage in a discussion regarding their issues with each other and their discussion "leads to an unexpected outcome."
Real Housewives of Atlanta Season 6 (2014) Reunion Part 3 (Episode 25) Spoilers
According to the synopsis, this will be a 90-minute segment, wherein Apollo Nida will drop by to talk about his and Phaedra's relationship. The last reunion episode will also feature NeNe and Kenya's "battle of the titans" and all the husbands will join the ladies to talk about the season gone by.