Could Turning Down the Thermostat Help You Lose Weight?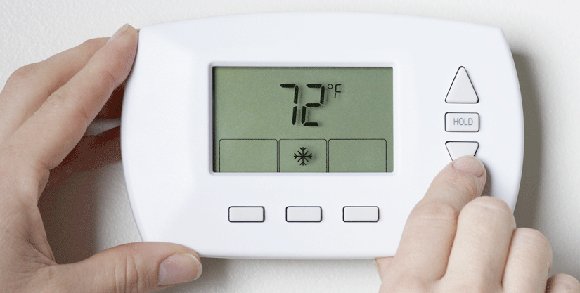 Unlike white fat, brown fat burns calories instead of storing them. Some studies have shown that brown fat has beneficial effects on blood sugar tolerance, fat metabolism and body weight.
"It would be very interesting to do something like this in people who are dieting and exercising to lose weight, to see if this strategy could increase the weight loss or even allow the diet and exercise plan to work," van Marken Lichtenbelt said. "We know that so many people struggle with diet and exercise alone."
Is it worth turning down the thermostat if you're trying to shed some pounds? It's too soon to be certain that strategy would work, said Lazar, who also is the director of the University of Pennsylvania's Institute for Diabetes, Obesity and Metabolism.
"It would do no harm," he said. "It's worth a try for someone who is having trouble losing weight by diet and exercise alone."
SOURCES: Wouter van Marken Lichtenbelt, associate professor, department of human biology, School for Nutrition and Toxicology and Metabolism, Maastricht University Medical Center, the Netherlands; Mitchell Lazar, M.D., Ph.D., director, Institute for Diabetes, Obesity and Metabolism, and chief, division of endocrinology, diabetes and metabolism, Perelman School of Medicine, University of Pennsylvania; Trends in Endocrinology & Metabolism