Wiz Khalifa: I was restrained for riding a hoverboard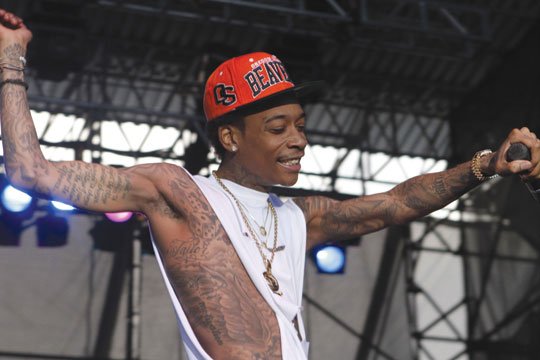 Rapper Wiz Khalifa is claiming his use of a "Back to the Future"-esque hoverboard got him in big trouble with customs in Los Angeles.
Not much is known about what happened but the recording artist posted video and a photo of an apparent detention, in which customs officials at Los Angeles International Airport held him down on Saturday, after he refused to get off his hoverboard.
"Haven't been slammed and cuffed in a while. That was fun," he tweeted.
"They love sayin stop resisting," he also said.
There was no record of an actual arrest stemming from the incident.
"Hoverboards" and similar products have been on the market for a short time, most notably produced by Lexus.
When asked about the incident, U.S. Customs and Border Protection would not respond specifically, citing privacy, but told CNN, "U.S. Customs and Border Protection (CBP) strives to treat all travelers with respect and in a professional manner, while maintaining the focus of our mission to protect all citizens and visitors in the United States.
"All travelers arriving into the U.S. are subject to CBP inspection, and for their own safety and the safety of other passengers, must follow officers' instructions while in the Federal Inspection Service area. CBP officers are conducting their critical national security mission while facilitating the entry of legitimate travelers. An uncompliant passenger or any disruptive behavior could put many at risk in this highly secure area."