Is now the time to visit Russia?
by Laura Powell | 1/21/2015, 11:08 a.m.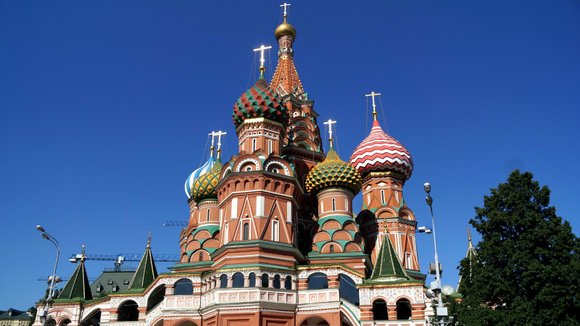 Russia is rarely out of the headlines these days -- often for controversial reasons -- but does that mean it should be avoided by tourists?
Since the collapse of the Soviet Union the country's status as a travel destination has grown steadily, with visitors drawn as much by the spectacular architecture and history of Moscow and St. Petersburg, as by the people and rich culture.
However, recent events in Ukraine and the Crimean region have dealt a blow to this popularity, and could spell further trouble for Russia's tourism industry in 2015.
Ironically, with the ruble taking a significant hit after the West slapped sanctions on Moscow following the annexation of Crimea and tensions in eastern Ukraine, there's seldom been a cheaper time to go for visitors from many countries.
But will they go? And, crucially, should they?
Indications so far suggest that 2015 will be another tough year for the Russian tourism industry.
In the past, Russia's biggest source of visitors has been former Soviet states -- chiefly Ukraine.
"Ukraine is by far Russia's largest foreign market. Last year, tourism from that country into Russia plunged 43%," says Gillian Kennedy, an analyst for the London-based Travel & Tourism Intelligence Centre.
It's a situation mirrored across other former Eastern Bloc countries.
"Traditionally, these visitors have traveled to Russia by road, which is a cheaper route than flying. But many roads to Russia from Eastern Europe go through Ukraine, which were shut down because of the conflict."
Beyond the region, tourism from Germany, the United Kingdom and United States experienced the most significant drops -- trends Kennedy says are likely to continue in coming years.
Political and emotional backlash
"The political situation between Russia and the EU remains difficult, which affects the economy of Russia in a negative way," says Helen Isaeva, managing director of Moscow-based destination management company Travel Russia.
"Needless to say that Russia is currently not a popular destination to travel to for many countries there."
Russia's rail and river voyages -- usually a strong draw for tourists -- have seen a decline in interest for 2015 excursions.
According to Dmitry Esakov, director of sales and marketing for Moscow-based Volga Dream Cruises, bookings are down by up to 40%, partly due to a backlash against Russia's recent actions.
"Business from all Western countries has been affected in one way or the other," he says. "Whereas six months ago that drop down may have been mainly driven by safety concerns, now they are mostly of a political and emotional nature."
There are no major Western travel advisories warning against visiting Russia beyond its border regions with Ukraine and regions that have previously been beset by troubles such as North Ossetia and Chechnya.
The UK Foreign and Commonwealth website notes on Russia: "Most visits are trouble free."
There's a more cautionary message from the U.S. State Department, which expresses concern about sporadic terrorist incidents, crime, harassment and demonstrations -- but there's no explicit warning to stay away.