Second Black woman confirmed to state supreme court
Lawyer has local roots
1/22/2015, 12:17 p.m.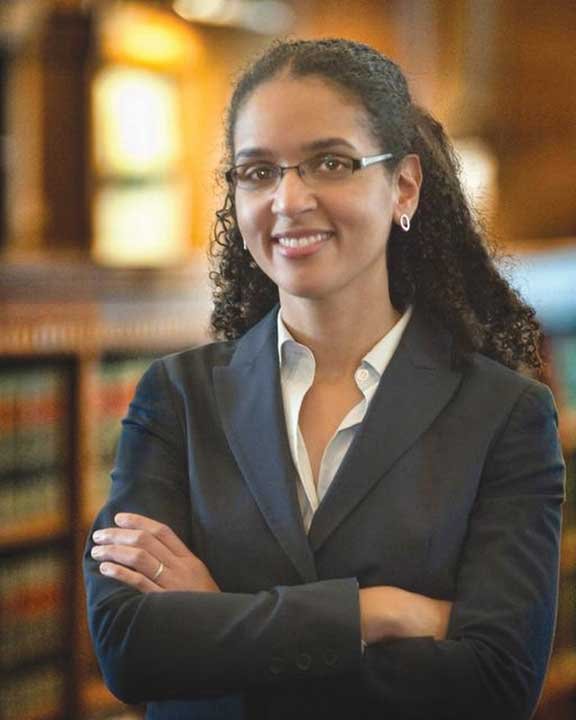 Leondra R. Kruger, Gov. Jerry Brown Jr.'s nominee for associate justice of the California Supreme Court, was sworn into office Jan. 5 after being confirmed by the Commission on Judicial Appointments which consisted of Chief Justice Tani Cantil-Sakauye, Attorney General Kamala D. Harris and senior presiding justice of the state Court of Appeal Joan Dempsey Klein.
Kruger, 38, will replace Associate Justice Joyce L. Kennard, who retired from the court earlier this year. She is the second African American woman to serve on the California Supreme Court. The first was Associate Justice Janice Rogers Brown, who served from November 1994 to May 1996.
"It was very disconcerting initially, when we found there was not a lot of support for the governor's appointment (of Leondra); it's always like that. We have to fight harder, smarter, stronger. There's no reason for governor to appoint someone who was not exceptionally qualified," said Tami Lynnette Warren, immediate past president of the Black Women Lawyers Association of Los Angeles, Inc.
Kruger's nomination was initially questioned because of her lack of extensive courtroom trial experience, but according to prosecutor Warren, what is needed for a judgeship is the ability to listen and analyze. She also noted the high percentage of cases from people of color that go to the state supreme court.
Warren applauded Brown for Kruger's nomination and said it represents the governor's continued efforts to make sure that African Americans are represented at all levels of the judicial system.
Kruger, a native of Glendale who grew up in South Pasadena and attended high school at Polytechnic School in Pasadena, comes back to California from Washington, D.C. She has served as a deputy assistant Attorney General at the U.S. Department of Justice, Office of Legal Counsel since 2013. She also served as an assistant to the Solicitor General and as Acting Principal Deputy Solicitor General in the U.S. Department of Justice, Office of the Solicitor General from 2007 to 2013. While serving in that office, she argued 12 cases on behalf of the federal government before the U.S. Supreme Court.

"Leondra Kruger is a distinguished lawyer and uncommon student of the law," said Gov. Brown. "She has won the respect of eminent jurists, scholars and practitioners alike."
"I am deeply honored by Gov. Brown's nomination," said Kruger. "I look forward to returning home to California and, if confirmed, serving the people of California on our state's highest court."
Kruger was a visiting assistant professor at the University of Chicago Law School in 2007 and an associate at Wilmer, Cutler, Pickering, Hale and Dorr LLP from 2004 to 2006. She served as a law clerk to the Honorable John Paul Stevens on the U.S. Supreme Court from 2003 to 2004 and to the Honorable David S. Tatel on the U.S. Court of Appeals for the District of Columbia Circuit from 2002 to 2003. She was also an associate at Jenner and Block LLP from 2001 to 2002.
"I am delighted to congratulate Leondra Kruger on her nomination to the California Supreme Court," said U.S. Attorney General Eric H. Holder, Jr. "Leondra is an extraordinarily talented attorney who has been a leader within the Justice Department's Office of Legal Counsel and Office of the Solicitor General. Her remarkable judgment, tireless work ethic, and dedication to the highest ideals of public service have marked her as one of the foremost leaders of her profession. I am certain that she will be an excellent and thoughtful Supreme Court Justice who will serve the people of California with distinction for many years. I will miss working with Leondra, but I am proud to join my colleagues in wishing her all the best as she begins a new chapter in her already extraordinary career."