Domestic violence: An issue that needs more than a month of awareness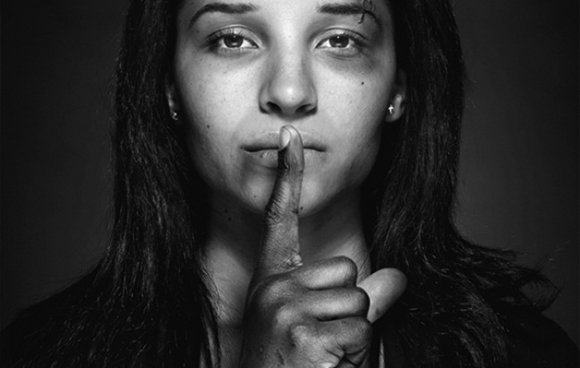 According to the L.A. County District Attorney, domestic violence is one of the most destructive crimes facing our society, because child witnesses are likely to repeat such acts when they become adults. Several local organizations are highlighting that fact during October, Domestic Violence Awareness Month.
"Studies show that children raised in violent homes are more likely to become juvenile delinquents and adult criminals," District Attorney Jackie Lacy writes in her introduction to a county pamphlet titled "Domestic Violence—Break the Cycle of Abuse."
The county has a 24-hour multilingual, automated system routing callers to live counselors at County shelters: (800) 978-3600. And the pamphlet, available at http://da.lacounty.gov, lists the phone numbers of many other agencies which assist victims.
Of course, when an act of domestic violence occurs, victims or witnesses should immediately call 911 and keep any evidence of the violence or threat for the police.
"The report we get from AT&T lists the number of Spanish speaking calls and their length of time, but it doesn't tell us what shelter the call is routed to," said Olivia G. Rodriguez, executive director of the Los Angeles County Domestic Violence Council.
The council was established in 1979, and is funded through the Department of Public Social Services and has 15 members, concerned volunteers who meet monthly with a chair appointed by the District Attorney's office.
Even though it seems numbers have decreased in calls to the Sheriff's Department, Rodriguez doesn't believe violence has decreased over the years. It's difficult to collect phone call data from the myriad of various agencies, including the city's task force and 211 calls.
"Some will call the hotline, some will call law enforcement," Rodriguez said. "The LAPD numbers are higher than the Sheriff department and hotline number calls, and then there are calls directly to the shelters.
"Individuals may not be reporting as much for fear of having their children taken away, or immigration status concerns," she added. "No, unfortunately there's not a decrease in violence."
If you have experienced stalking, name calling, hitting, punching, shoving, biting or forced sexual activity from a husband, boyfriend wife, girlfriend or intimate partner, you may be a victim of domestic violence. According to the Department of Public Social Services, people who play mind games with you or control all your finances can also be labeled an abuser.
"Peace in our homes is a human rights issue," Jenesse Center chief executive officer Karen Earl said. "It's not just a women's issue."
Women, children, elders and men can all be victims of domestic violence, Earl pointed out.
The Jenesse Center offers a variety of case management services, an education center, legal clinic and mental health services in addition to its 26-beds emergency shelter and 95-bed transitional apartments.
Two percent of their clients are men, the majority of whom (99.5 percent) bring their children to the facilities.
"We try to make it domestic violence prevention and awareness every month," Earl said, noting that Jenesse has been in service to the community for 35 years.
"But our shelter staff and hotline staff always know the times phones will ring—around the holidays and Superbowl."