Blacks and Gun Control: A tale of two opinions
African Americans diverging views toward gun law and ownership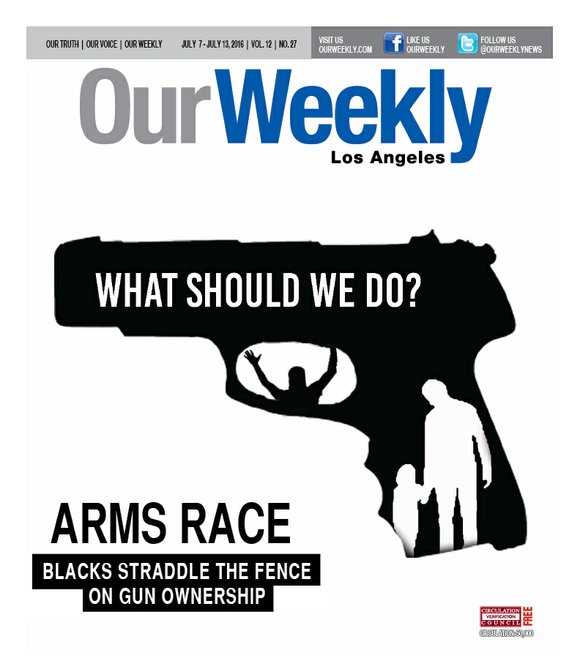 A Winchester rifle should have a place of honor in every Black home, and it should be used for that protection which the law refuses to give.
—Ida B. Wells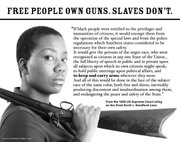 As has become commonplace, after the recent mass shooting at an Orlando nightclub, which left 49 people dead and 53 injured—notably the worst incidence of U.S. domestic terrorism to date (aside from the mass killings of Black slaves and other disenfranchised groups in this nation)— the conversation surrounding gun control has once again been thrust into the forefront of political discourse.
Should there be reform by way of more strict background checks? Should weapons purchased at gun shows be placed under more scrutiny? Should private sales be more heavily regulated?
Most Americans would answer a resounding: YES.
On record, 90 percent of Americans are in support of these expansions to existing gun legislation. African Americans, however, are constantly and conspicuously left out of the conversation, though they—not the victims of mass shootings—account for the majority of firearm-related deaths in this country.
Blacks are more than twice as likely to die from gun violence as Whites, according to a new study that surveyed more than a decades' worth of data from the Centers for Disease Control and Prevention. Between 2000 and 2010, the death rate due to firearm-related injuries was more than 18.5 per 100,000 among Blacks, but only nine per 100,000 among Whites. For Hispanics, it was just over seven per 100,000, and for all other races it was just below 3.5 per 100,000.
Most African Americans buy into the anti-gun rhetoric almost reflexively. But one must wonder about the likelihood that it plays into a larger ploy: the concentrated effort to disarm the Black community, just as has been the goal since the emancipation from slavery. From the slave patrols during that era, to the horrid and tragic injustices throughout the Civil Rights Movement, and even today with what could almost be described as "open season" on unarmed African American men—the impetus of the Black Lives Matter movement—it's baffling, to some, that more Blacks don't take full advantage of their Constitutional right to keep and bear arms.
As simply put by Ricky Riley in his article "White & Black Guns: A History of Gun Control for Black People," he states "We, Black people, can't carry out our freedoms the same as Whites. We have to self police our actions so that the real police don't show up to escalate things that don't need to be escalated."
That, in a nutshell, is part of the very serious issue at hand. Blacks have essentially been scared out of exercising their rights. But can they be blamed? When they can be shot down for no reason at all, (i.e. Bettie Jones who was shot by police "accidentally" for simply opening her door to direct police to her neighbors domestic violence dispute); for playing with a toy, (i.e. 12-year-old Tamir Rice and 22-year-old John Crawford, III); or altogether dying by "mysterious circumstances" at the hands of police, (i.e. Sandra Bland and Freddie Gray); it doesn't come as a surprise that many African Americans opt to stray away from anything that might lead them to be viewed as a "reasonable" target.