How HBCUs are preparing a new generation of innovators and leaders
Secretary John King | Department of Education | 10/13/2016, midnight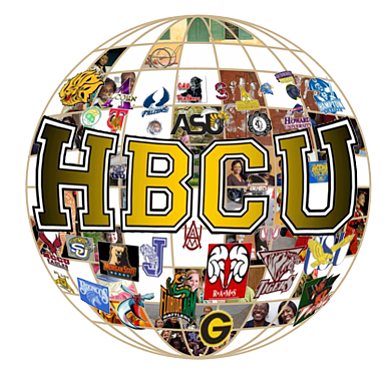 Promoting equity and excellence in education is my top priority as Secretary of Education. I began my career in education as a high school social studies teacher, and I am always inspired when I meet students and educators who are creating opportunities for others and solving important challenges that we face as a society. Last month, I had the opportunity to do that at Tuskegee University, where students are blazing new pathways in the sciences, technology, engineering and math (STEM). They are building on a record of scientific discovery and public service established by campus luminaries like George Washington Carver and Vera King Farris.
That history is special to me because my uncle Haldane King, who helped raise me after my parents passed away, was among the famed Tuskegee Airmen. The airmen courageously served our nation in World War II, despite the discrimination that they often faced here at home. Today, a new generation of students at Tuskegee, and at historically Black colleges and universities (HBCU) across the country, are building on that tradition of excellence and making their mark as leaders on campus and in their communities.
For the last three years, we have honored the commitment of hundreds of student leaders as HBCU All-Stars. They play a key role as ambassadors for their universities and represent the power of civic engagement to change lives. This year, honorees include Danielle Ebelle, a leader in the biology and physics clubs at Virginia Union University. Danielle is studying to become an oncologist, and using her research skills in the lab to develop cures for cancer. Another All-Star in his class, Terrance McNeil, is a graduate student at Florida Agricultural and Mechanical University. He is leading important work in education policy focused on helping ensure that other HBCU students have the opportunity to succeed. Danielle and Terrance's stories are just a handful of the thousands of HBCU students who are working hard to make things better for others. They are not only striving to complete their degrees, but also ensuring that their peers succeed as well.
As a nation, we are better off because of the efforts of students like Danielle and Terrance. That is why, throughout his administration, President Barack Obama has supported HBCU students, faculty, and the institutions themselves. Each year, at the Department of Education, we invest more than $4 billion in HBCUs, so they can offer college degrees that are accessible and affordable, and so that campuses are providing the kind of supports that drive student success. We have also fought hard to strengthen the Pell Grant programs, and have seen Pell Grant funding for HBCU students rise from $523 million in 2007 to $824 million in 2014—amounting to more than a 150-percent increase.
While we are tremendously proud of our work to support HBCUs and their students, we also recognize that there is work ahead to make sure all students have the opportunities they deserve. One effort integral to this work is President Obama's America's College Promise (ACP) plan to provide two years of community college free for hard-working students. America's College Promise also provides grants to four-year HBCUs and Minority Serving Institutions (MSIs) to provide more new or transfer low-income students with up to two years at a four-year college at zero or significantly reduced tuition.