Volkswagen AG Agrees to Plead Guilty and Pay $4.3 Billion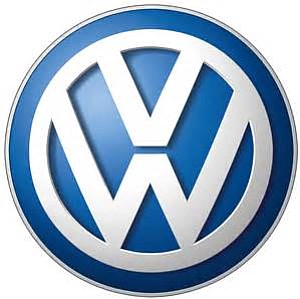 Volkswagen AG Agrees to Plead Guilty and Pay $4.3 Billion in Criminal and Civil Penalties; Six Volkswagen Executives and Employees are Indicted in Connection with Conspiracy to Cheat U.S. Emissions Tests
VW to Pay $2.8 Billion Criminal Fine in Guilty Plea and $1.5 Billion Settlement of Civil Environmental, Customs and Financial Violations; Monitor to Be Appointed to Oversee the Parent Company
Volkswagen AG (VW) has agreed to plead guilty to three criminal felony counts and pay a $2.8 billion criminal penalty as a result of the company's long-running scheme to sell approximately 590,000 diesel vehicles in the U.S. by using a defeat device to cheat on emissions tests mandated by the Environmental Protection Agency (EPA) and the California Air Resources Board (CARB), and lying and obstructing justice to further the scheme, the Justice Department announced today.
In separate civil resolutions of environmental, customs and financial claims, VW has agreed to pay $1.5 billion. This includes EPA's claim for civil penalties against VW in connection with VW's importation and sale of these cars, as well as U.S. Customs and Border Protection (CBP) claims for customs fraud. In addition, the EPA agreement requires injunctive relief to prevent future violations. The agreements also resolve alleged violations of the Financial Institutions Reform, Recovery and Enforcement Act (FIRREA).
The Criminal Case:
VW is charged with and has agreed to plead guilty to participating in a conspiracy to defraud the United States and VW's U.S. customers and to violate the Clean Air Act by lying and misleading the EPA and U.S. customers about whether certain VW, Audi and Porsche branded diesel vehicles complied with U.S. emissions standards, using cheating software to circumvent the U.S. testing process and concealing material facts about its cheating from U.S. regulators. VW is also charged with obstruction of justice for destroying documents related to the scheme, and with a separate crime of importing these cars into the U.S. by means of false statements about the vehicles' compliance with emissions limits. Under the terms of the plea agreement, which must be accepted by the court, VW will plead guilty to all these crimes, will be on probation for three years, will be under an independent corporate compliance monitor who will oversee the company for at least three years, and agrees to fully cooperate in the Justice Department's ongoing investigation and prosecution of individuals responsible for these crimes.
In addition, a federal grand jury in the Eastern District of Michigan returned an indictment today charging six VW executives and employees for their roles in the nearly 10-year conspiracy. Heinz-Jakob Neusser, 56; Jens Hadler, 50; Richard Dorenkamp, 68; Bernd Gottweis, 69; Oliver Schmidt, 48; and Jürgen Peter, 59, all of Germany, are charged with one count of conspiracy to defraud the United States, defraud VW's U.S. customers and violate the Clean Air Act by making false representations to regulators and the public about the ability of VW's supposedly "clean diesel" vehicles to comply with U.S. emissions requirements. The indictment also charges Dorenkamp, Neusser, Schmidt and Peter with Clean Air Act violations and charges Neusser, Gottweis, Schmidt and Peter with wire fraud counts. This case has been assigned to U.S. District Judge Sean F. Cox of the Eastern District of Michigan.