Medical issues among African Americans encourage doctors to discover solutions
King Hospital working to bridge health divide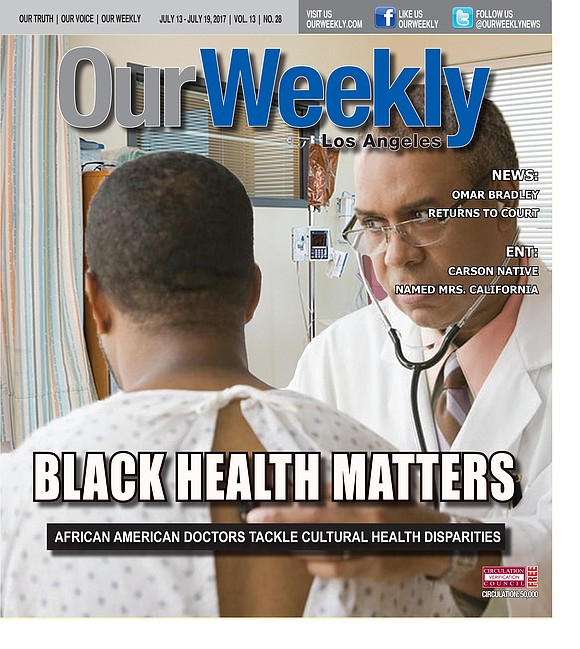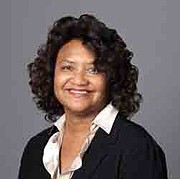 Martin Luther King Jr. Community Hospital in Watts is taking bold steps to break through the barriers to good health within the African American community. And there is good reason why this proactive stance is so important, because the Black community—nationwide—has been witness to some of the worst health outcomes of any population. Officials at King Hospital are trying to remedy that situation by focusing on preventative measures that, they believe, will not only shine a light on historic health disparities in South Los Angeles, but also foster a better sense of health ownership and well-being.
Most prominent in these health disparities are four diseases which disproportionately strike African Americans: diabetes, high blood pressure (hypertension), heart disease and obesity. These diseases have been a traditional scourge among African Americans—irrespective of socio-economic status—but when undiagnosed for decades, either of them can result in a life-or-death situation that could have been prevented had the person received proper medical care.
'Moma has a sugar problem'
The American Diabetes Association reported in 2014 that 13.2 percent of all African Americans aged 20 years and older have diagnosed diabetes. Further, African Americans are 1.7 times more likely to have diabetes as non-Hispanic Whites. Diabetes is associated with an increased risk for a number of serious, sometimes life-threatening complications, and the Black community experiences an even greater threat. There are two types of diabetes: Type 1 diabetes, which usually begins in childhood or adolescence, and Type 2 diabetes which is the most common form of the disease, usually occurring in middle-age adults after age 45 and characterized by high blood glucose levels caused by either the lack of insulin or the body's ability to use insulin efficiently.
So often within Black households, you'll hear a phrase such as "Momma has a sugar problem." What this statement in fact means is that the traditional "soul food" cuisine historically rooted in African American kitchens for generations has less to do with sugar intake and more to do with high amounts of fat brought on by years of substandard nutrition. A high amount of fat intake can be a huge risk factor for diabetes. More sobering is the fact that many African Americans who have diabetes know they have the disease, but continue their same diet. Officials at King Hospital see hundreds of diabetes cases each month, and are working daily to not only warn patients of their risk for the disease, but are leading a community-wide effort to bring about better health outcomes for patients with diabetes.
"Diabetes and high blood pressure are the top two cases we see daily," said Dr. Elaine Batchlor, CEO of King Hospital who is on a mission to curtail not only rampant diagnoses of diabetes, but other health issues that are prevalent among African Americans and, increasingly, the Latino population of South Los Angeles. The hospital name is a familiar one in Los Angeles. King Hospital opened originally in 1972 with a noble vision of providing health care to residents of South Los Angeles. Decades later, after cases of mismanagement and poor oversight by Los Angeles County, it closed in 2007. After new construction, a new staff and a significant reduction of the bedcount from 461 to 131, the facility reopened in 2016 as two separate entities serving 1.3 million people. MLK Hospital is privately funded, while the MLK Acute Care Clinic next door is operated in the county of Los Angeles.