Study finds steep decline in Black home ownership
39 million families challenged with housing costs
Charlene Crowell | NNPA News Wire Columnist | 7/27/2017, midnight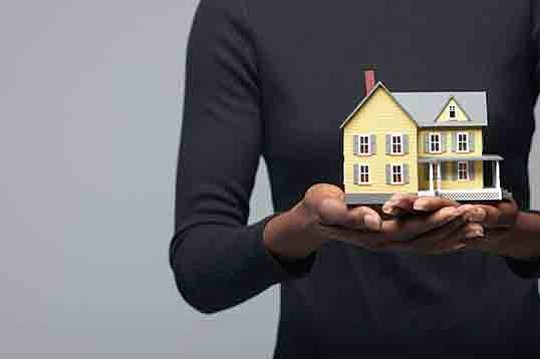 For the 12th consecutive year, America's national homeownership rate has declined, according Harvard University's Joint Center for Housing Studies (JCHS)' annual report, State of the Nation's Housing 2017. This year's report also found these declines vary by race and ethnicity.
As some might expect, the steepest homeownership decline occurred in Black communities, where the percentage of homeowners dropped to 42.2 percent. Among the nation's largest metro areas, Black homeownership declined the greatest in Atlanta, Baltimore, Dallas and Detroit. By contrast, Latino-American homeownership is higher at 46 percent; but both communities of color severely lag behind the nearly 72 percent rate of White homeownership.
"The ability of most US households to become homeowners," states the report, "depends on the availability and affordability of financing."
And therein lies the crux of the problem: access and affordability.
The lack of access to mortgage financing in Black America has a long history rooted in outright discrimination by private actors such as banks, and supported by inequitable federal housing policies that favored White communities, while intentionally disadvantaging Black communities. This discrimination hindered generations of Black families from entering and remaining among America's middle class. These practices also resulted in lower levels of both Black wealth and homeownership.
Today, applying for a mortgage means a visit to a bank where high incomes, low debt and high credit scores are among the most favored measures for loan application success. Since the foreclosure crisis, according to the JCHS report, the median credit score for an owner-occupied home purchase origination increased from about 700 in 2005 to 732 in 2016.
Just as communities of color were wrongly targeted for predatory and high-cost mortgages that pushed them into foreclosure, these same communities are the most likely to have suffered credit score declines from foreclosures, unemployment or delinquent debt—or a combination of all three.
According to a 2017 Corporation for Enterprise Development (CFED) report, "A Downpayment on the Divide," the mortgage denial rate for Blacks is more than 25 percent, near 20 percent for Latinos but just over 10 percent for White applicants.
The issue of housing affordability is just as challenging. CFED also found that Whites are three times more likely than Blacks to receive financial assistance from families to pay for down payments and other upfront costs that accompany a mortgage. The racial disparity is due to America's history of Whites being able to accumulate wealth through homeownership opportunity while Blacks were denied. As a result, Black households typically delay homeownership 8 years longer than Whites, resulting in a comparable delay in building home equity.
JCHS also found that nearly 39 million American families are financially challenged with their cost of housing.
So is the American Dream of homeownership realistic for communities of color?
A June 29 public hearing before the U.S. Senate Banking Committee focused on how mortgage finance reform and government-sponsored enterprises, also known as GSEs, must live up to its "duty to serve" all communities.
"Homeownership is the primary way that most middle-class families build wealth and achieve economic stability," testified Mike Calhoun, president of the Center for Responsible Lending. "Wide access to credit is critical for building family wealth, closing the racial wealth gap and for the housing market overall."