Cities and states band together to continue climate change fight
R. Rex Parris lends voice to southland campaign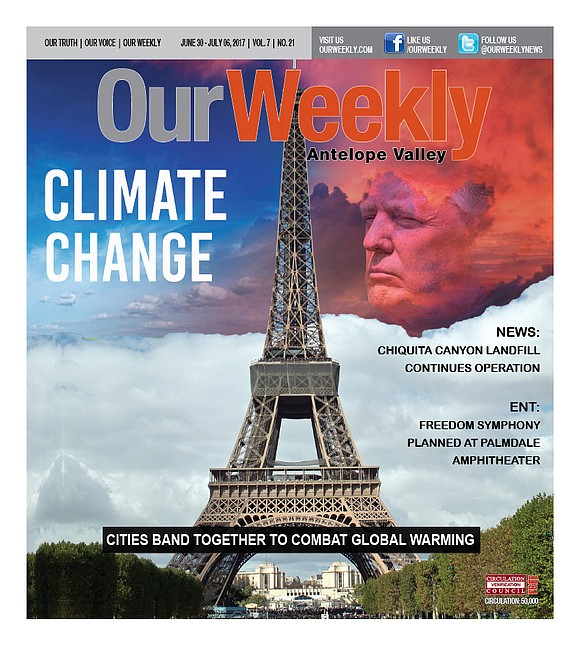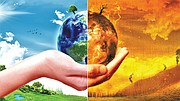 Cities across the nation and around the world are taking action against global warming as they recognize that climate change has tremendous implications for the livability, competitiveness and resilience of communities. Climate science has shown for decades that the earth is warming at an alarming rate because of greenhouse gas (GHG) emissions and, given that cities everywhere are responsible for up to 70 percent of all GHGs, many locales are on the front lines of climate events and impacts.
Lancaster, for many years, has been a leader in the switch from fossil fuels to more renewable energy sources. Recently, Mayor R. Rex Parris, along with Los Angeles City Councilmember Paul Koretz and noted journalist and best-selling author Naomi Klein announced a new, aggressive climate initiative in partnership with the national Climate Mobilization group designed to speed up current efforts in Los Angeles County to combat climate change and affect a reduction of harmful GHGs. Parris said local leadership—and not federal guidance—is more crucial in drawing attention to and combating climate change.
Lancaster sets world example
"Local municipal leadership is paramount to addressing the many issues [of climate change]," Parris said. "The city of Lancaster is leading the way as we have become a global leader in the alternative energy arena, and is now leading the way for other cities that seek to take charge of climate change concerns within their own communities."
Parris, Koretz and Klein are part of the newly-formed Climate Justice Mobilization 2025 working group that envisions a "World War II-scale" or "moon-shot" action plan to achieve a "just, carbon neutral Los Angeles by 2025." Koretz said he's calling on all Angelenos—basically all county residents—to mobilize to ensure that not only the Southland is kept environmentally safe, but that the planet itself remains habitable and resilient. The group also wants to enlist the creative minds throughout the Los Angeles basin to join with grassroots activists and just regular folks to do what they can to help fight climate change.
Additionally, Canada has instituted a unique initiative called the LEAP Manifesto, a coalition of movement leaders that has brought together different viewpoints relating to specific injustices endured by a variety of communities ranging from inequality, racial discrimination, economic disparities, etc., since these may relate to the dangers of climate change and the effect on the most vulnerable populations. Klein said people across North America are beginning to "take ownership" of new methods of energy production, transportation and housing to move toward 100 percent renewable energy, much like Lancaster's goal of Net Zero status.
"If the city of Los Angeles listens to the voices of communities on the frontlines, and centers racial and economic justice in the way it addresses climate change, this could be an historic leap, with ripples around the world," Klein said.
Mayors National Climate Action Agenda
When President Donald Trump fulfilled a campaign promise this spring to withdraw U.S. participation in the Paris Climate Accords, mayors of some of America's largest cities such as Los Angeles, Houston and Philadelphia became more pro-active in participating in an initiative to combat climate change and prepare for global warming. The mayors National Climate Action Agenda (NCAA) was formed even before 196 nations agreed to the Paris Accords in 2015 to build on former President Barack Obama's national climate task force that saw municipalities share involvement and engagement on a range of climate issues facing their cities (in 2015, the Obama Administration had vowed to cut GHG emissions 26 to 28 percent below 2005 levels by 2025, as part of the Paris deal). The NCAA calls for national and international binding emission reductions agreements, establishing stronger inventory standards and reporting, and committing to a set of local actions to reduce GHGs. They've begun with existing cap-and-trade programs in the U.S. to make them more conceptualized or "visible" for business leaders, while developing community action plans specific to each city or town which can identify strategies for meeting the emissions reduction target(s) as well ensuring that climate equity and environmental justice is prioritized in climate action plans.