Hearing Black girls in the sexual abuse backlash
Sikivu Hutchinson and Ashunda Norris OW Contributors | 1/25/2018, midnight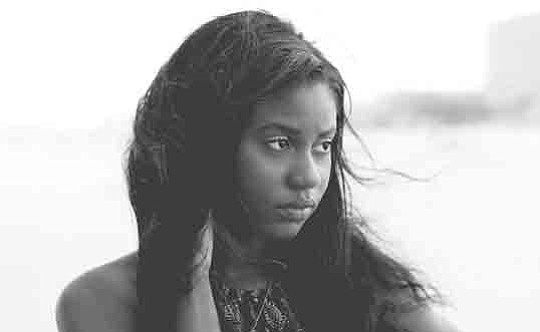 In 1991, African American law professor Anita Hill's testimony against Clarence Thomas transformed her into a feminist icon in the fight against sexual harassment in the workplace. Building on Hill's legacy, women in corporate America, state and federal government, college campuses, and the entertainment industry have exposed perpetrators, challenged victim-blaming, and mainstreamed a #MeToo movement that was initiated by Tarana Burke, a Black woman. Yet, when we turn on the TV and see debates about this brave, new heightened consciousness, the faces and voices of Black women and girls are often missing. This is despite the fact that approximately 34-50 percent of African American girls have experienced child sexual abuse.
As educators and mentors in Los Angeles schools, we see how they have become fertile ground for unchecked sexual harassment and sexual violence. In an informal survey conducted at three South L.A. high schools by the Women's Leadership Project (WLP), a majority of girls of color felt unsafe on campus and had experienced some form of sexual harassment. Some felt victimized by a jock culture that encourages boys to openly rate girls' bodies, sex partners, and desirability, spilling over into toxic social media attacks. As a result of these experiences, respondents said that they felt less confident about themselves and did not feel supported at school. For many girls, going to school in an environment where sexual harassment is normalized can lead to stress, anxiety, depression, and self-harm.
Sexual harassment in schools often takes the form of catcalling, touching, ogling and being called out of one's name. Terms like "bitch", "ho", "ratchet", "thot" (that h over there) are frequently used to demean African American girls in ways that echo their specific history of institutionalized rape and dehumanization in the U.S. under slavery. As a form of sexual harassment, use of these terms reinforce a violent culture and climate that is normalized by a "boys will be boys" mentality. This mentality is often cosigned by teachers and administrators. As a result, girls find that simply walking around campus becomes a minefield fueled by widespread ignorance about behaviors that qualify as harassment.

Shania Malone, a member of the WLP, and a senior at Dorsey High School who is openly bisexual, says that she has been harassed by a female student. Malone also shared that she attempts to take preventive measures to curb sexual comments. "I usually wear my backpack really low to cover my butt. I also wear clothes to cover up my shape and curves."
Serenity Smith, another senior at Dorsey, related that she has been made to feel uncomfortable and unsafe at school. Young men frequently joke about her body. "They think they can say stuff like: 'I'll blow your back out, your ass is looking mighty fine today, and your pu*sy is showing today' and not get into trouble because their behavior is justified."
The sexualization of Black girls at very young ages contributes to an atmosphere where sexual violence against them is viewed as inconsequential. If black girls are stereotyped as "unrapeable", then everyday sexual harassment is something that "they bring onto themselves".