Teacher in Florida suspended: Told students dating Black boys 'not worth it' – Used the n-word
Carol Ozemhoya | OW Contributor | 3/8/2018, 10:30 a.m.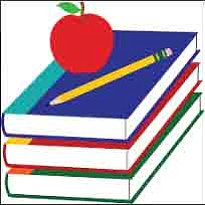 What is going on in Florida? Earlier this week, we reported how a middle school teacher was removed from a classroom after it was revealed that she held podcasts supporting white supremacists and may have been passing on her beliefs in her classroom. Today comes reports that a teacher, also in Florida, was telling his students it's "not worth it" in regards to dating Black boys, and he reportedly also used the n-word. According to news sources, David Swinyar has been suspended without pay from Kernan Middle School in Jacksonville after an investigation by the school district determined he acted inappropriately around his students. Parents began complaining that Swinyar used the n-word around their kids and an investigation began, which eventually determined that Swinyar engaged in "inappropriate communication" and "exercised poor judgment." The school district said in a statement, "Mr. Swinyar exercised poor judgment when he engaged in inappropriate communications in the presence of, and/or toward students, by using the 'n' word in a conversation with students and/or when he referred to a student." In addition to allegedly using a racial slur, Swinyar also apparently referred to his pupils as "dumb" and cautioned female students against socializing with Black boys. "You all should not be dating all these different African-American boys because they are not worth it," Swinyar allegedly told students.Despite his shameful conduct, Swinyar will reportedly remain employed by the school district and is scheduled to return to the classroom after his 10-day suspension is completed, reports Essence.