Cybercrimes and data breaches make personal info vulnerable
Beware of online scam artists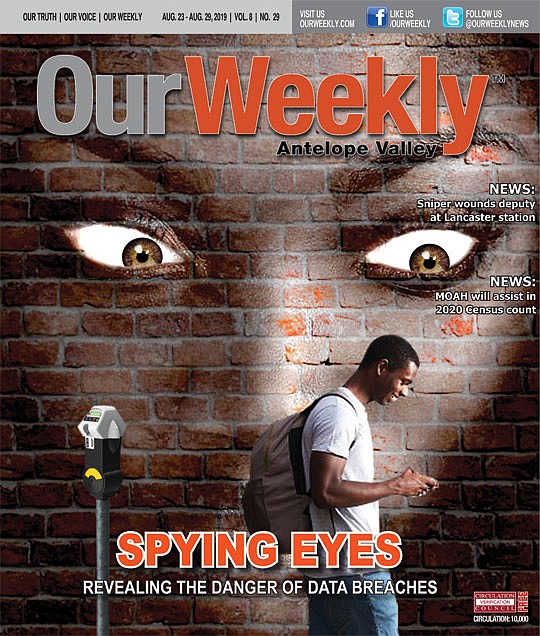 About five years ago, Sony Pictures Entertainment's corporate network was shut down when so called "threat actors" that had previously breached the company executed malware that disabled workstations and servers. A hacker group known as Guardians of Peace claimed responsibility for the data breach. The group leaked unreleased films that had been shown from Sony's network, as well as confidential emails from company executives.
U.S. government offices breached
In 2015, the U.S. Office of Personnel Management announced that it had been breached by threat actors, giving up the personal information and government records of more than 21 million current and former federal employees. The exposed data included personal information, such as Social Security numbers and dates of birth, while the government records included highly restricted forms for security clearance, as well as some fingerprint scans.
NAACP speaks out on data breaches
In March, press reports revealed that Cambridge Analytica, a British big data firm, gained access to the personal information of 87 million Facebook users without the user's consent. Facebook founder and CEO Mark Zuckerberg had testified before congress about a month earlier about the ongoing worry of data breaches and the numerous privacy mishaps that the tech giant has encountered in recent years. Because millions of African-Americans use Facebook daily, the NAACP spoke to these and other cybercrimes which can—and do—affect this population in disproportionate numbers.
"The breach and misuse of the data of 87 million users was negligent at best and exploitative at worst," said NAACP President and CEO Derrick Johnson. "Sixty-seven percent of African-Americans who use the internet are on Facebook. A significant amount of them may have been affected by the breach. Privacy—whether offline or online—is an unquestionable civil right, and Facebook has a duty to protect its users from any malicious attacks, and inform them on any failures in protecting them from such attacks."
Johnson said that while the net neutrality issue may pose a challenge to African-American internet users, his and other civil rights organizations cannot "stay silent" on any further exploitation of the Black body politic. Johnson was referring to a ruling by Federal Communications Commission Chairman Ajit Pai who reversed Obama administration rules that would prevent internet services providers like Comcast and Verizon from discriminating against content on the internet by charging content providers higher fees for faster access to their material. Now, with the new ruling, content providers can specifically permit broadband carriers to block media content which, effectively, can make it more difficult for civil rights organizing in the 21st century to utilize the necessary tools to spread their message.
Your bank can be a target
Recently, Rep. Maxine Waters (CA-43), chairwoman of the House Committee on Financial Services, commented on the shocking revelation by Capital One of a major data breach. She noted that while big technology companies and credit reporting agencies (i.e. Equifax) are vulnerable to hacking and data breaches, your bank or savings and loan can be targeted as well.
"[These] data breaches underscore how important it is that the consumer credit reporting bills that the Financial Services Committee recently passed become law so that any consumer affected by a data breach is not further harmed," Waters said. "Among other things, the bills the Committee passed ensure that consumers can get a free copy of their credit score, provide better tools for victims of fraud, and make it easier for consumers to get errors on their reports corrected."