Entrepreneurship is not for everyone
Requires sacrifice and self-confidence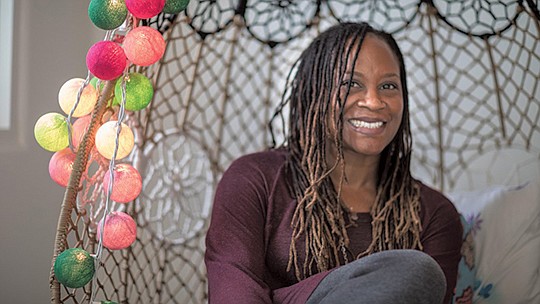 Being an entrepreneur isn't easy. Working outside of the norm—not regularly punching a clock for hourly wages or an annual salary—it really isn't for everyone.
"Entrepreneurship is the hardest thing to do," said Tracy Gray, while sitting on a recent summit panel "The Tech Ecosystem: Starting, Accelerating and Flourishing."
"This isn't a hobby," she added. "You have to say to yourself 'I'm willing to sacrifice and do the work.'"
Gray is the founder/managing partner of The 22 Fund, a venture capital firm with a job-creation mission and investment strategy.
Gray wants to provide capital to local startups or existing manufacturing companies preferably owned by women or people of color, to help them export their products. Companies which export their products have a 25 percent higher survival rate than those that do not, according to the Brookings Institution.
"Investors are looking for unicorns," Gray said. "You want to be more than one product."
The panel noted that a lot of women entrepreneurs shy away from applying for venture capital funds, as the process has been compared to applying for admission to an ivy league school.
Women often sell themselves short, the panel said, setting the bar too low.
"I have a friend who once said that every morning she wakes up and says 'may I be as confident as a mediocre white man,'" Gray quoted.
"We have to think how big we can be," she added. "Just think about doubling your projections."
Gray is also the founder of the non-profit, We Are Enough, which has as its mission to educate all women on how to invest with a "gender lens," endowing women-owned, for-profit businesses.
"We say whether you have $25 or $25 million, whether you have a piggy bank or own a bank, there are ways for you to invest in women," Gray once told the Robb Report.
Prior to The 22 Fund, Gray was a senior advisor of international business and marketing for then-LA Mayor Antonio Villaraigosa. She led strategies and initiatives to help small- and medium-size enterprises expand internationally.
Her career before that included a stint as a systems engineer with a NASA contractor working on the Space Shuttle program. With her bachelor's degree in mathematical science with an aeronautics emphasis from UC Santa Barbara, she hoped to be an astronaut, but didn't make the height requirement at the time.
After gaining dual MBAs from Columbia University and UC Berkeley, specializing in private equity, international business and corporate social responsibility, she took a friend up on a kind of challenge to come work for his venture capital firm and learn the business.
That was in 1999—the U.S. was at the height of the dot com boom.
In 2017 Gray was featured in Chronicle Books' "200 Women: Who will Change the Way You See the World." The project is also an exhibition and website: www.twohundredwomen.com.
The project interviewed 200 women from different parts of the world - famous and unknown - answering five fundamental questions.
When asked "What would you change, if you could?" Gray didn't hesitate.