Democratic presidential field continues to expand in campaign against Trump
Sen. Kamala Harris announces bid
Merdies Hayes Editor In Chief | 2/1/2019, midnight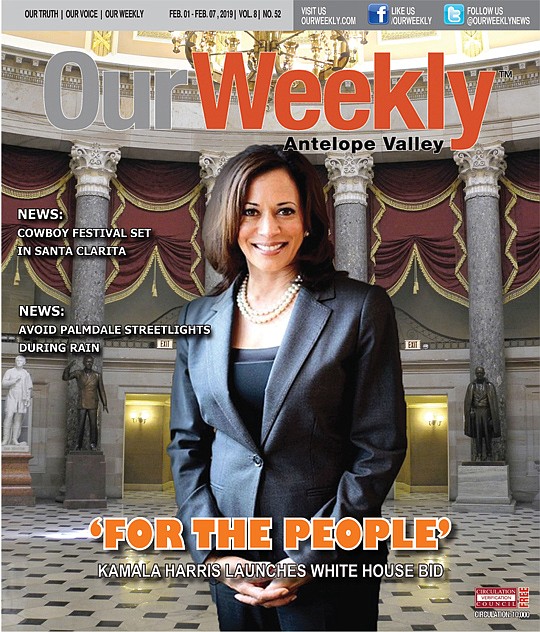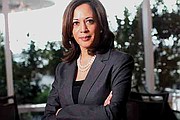 The race for the 2020 Democratic nomination for the White House is in full swing, with up to 20 hopefuls having either announced or are considering a campaign to unseat President Donald Trump.
If liberals, independents and former Republicans can agree on one thing, it is that finding a Democrat nominee who can defeat President Trump is of paramount importance. If voters learned anything from the 2016 campaign, the nominee will need to transcend party politics and appeal to moderate voters, swing voters, and independents, the latter group no longer holding any political affiliation particularly after the rancor of the previous presidential campaign.
While it is far too early to select any candidate as a front-runner, some names do elicit passion among the electorate. This includes California Sen. Kamala Harris who announced her bid on Martin Luther King Jr. Day. Harris got off to a good start by raising $1.5 million in just 24 hours, considered a massive haul for the first-term senator, and also tying the largest one-day total in California that Vermont Sen. Bernie Sanders collected during his 2016 presidential run.
A large field of hopefuls
Often, small-dollar totals can be an early litmus test for candidates. Harris raised the one-day total from a reported 38,000 online contributions (roughly $37 each), while Sanders in early 2015 came to the west and witnessed 35,000 persons donate an average of $43.50 each.
The field is increasing each week. Besides Harris, the list of probables include—so far—Sanders, Massachusetts Sen. Elizabeth Warren, New York Sen. Kirsten Gillibrand, former San Antonio Mayor and Obama Administration official Julian Castro, Hawaii Rep. Tulsi Gabbard, former Maryland Rep. John Delaney, former West Virginia state Sen. Richard Ojeda, entrepreneur Andrew Young, former New York City Mayor Michael Bloomberg, New Jersey Sen. Cory Booker, Ohio Sen. Sherrod Brown, Minnesota Sen. Amy Klobuchar, Montana Gov. Steve Bullock, former Colorado Gov. John Hickenlooper, former Virginia Gov. Terry McAuliffe, South Bend, Ind. Mayor Pete Buttigieg, New York Mayor Bill de Blasio, former Texas Rep. Beto O'Rourke, and even former Starbucks CEO Howard Schultz (independent). And not to be outdone, former Vice President Joe Biden could very well make a third run at the White House.
Harris' early appeal may demonstrate the strength of her followers and to possibly serve as a way to measure initial excitement for her campaign. Her group has tried to cultivate organic appeals to supporters, including using behind-the-scenes announcement photographs taken by Harris' husband, Doug Emhoff, which accompanied an email he co-authored to her list.
Channeling Shirley Chisholm
Harris announced her bid in Oakland via video from a rally. It got 6 million views and her Instagram account gained more than 100,000 new followers. The campaign also said it ran 25,000 Facebook ad variations. Harris' campaign logo pays homage to the late Brooklyn Rep. Shirley Chisholm who in 1972 broke ground as the first Black woman of a major political party to run for president. Almost 50 years later, Harris' staff believes she is the first Black woman with a legitimate chance to win.