Sen. Kamala Harris and Sen. Cory Booker launch presidential campaigns
Carol Ozemhoya | OW Contributor | 2/1/2019, 9:57 a.m.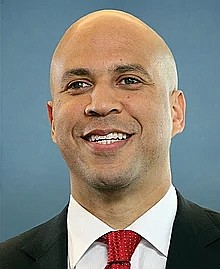 The next national election isn't until November of 2020, but at least two Democratic candidates who are also Black have announced their intentions to run for president. Earlier in the week, Sen. Kamala Harris (D-California) threw her hat in the ring, followed yesterday by Sen. Cory Booker (D-New Jersey). "I believe that we can build a country where no one is forgotten, no one is left behind ... where we see the faces of our leaders on television and feel pride, not shame," Booker said. "Together, we will channel our common pain back into our common purpose. Together, America, we will rise." Harris kicked off her campaign with a rally in California, which drew an estimated 20,000 people.