Pan African Film Festival continues promotion of African heritage
Today through Feb. 18 at Baldwin Hills Crenshaw Plaza
Gregg Reese OW Contributor | 2/7/2019, midnight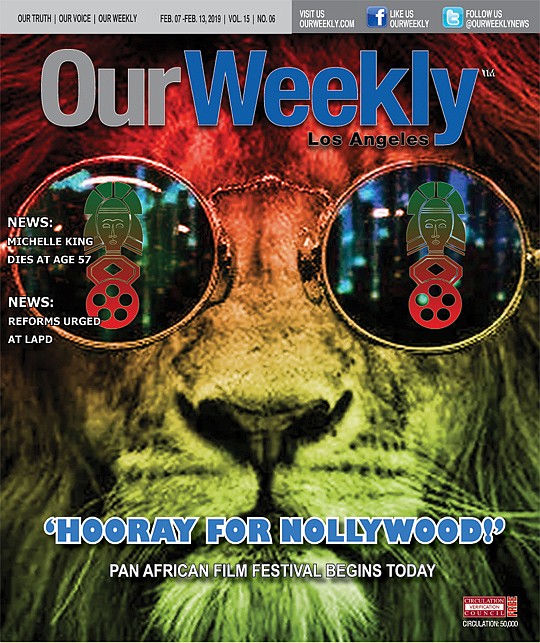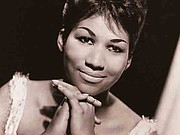 February is here, and once again Black History Month emerges in our collective conscientiousness. For those of the Diaspora here locally, it is the 27th iteration of the Pan African Film Festival (PAFF). This year, the venerated Executive Director Ayuko Babu is joined by his fellow co-founder and this year's host, activist, actor and humanitarian Danny Glover. Acknowledging the importance of entertainment in this, the epicenter of show business, Babu reiterates his desire to infuse uplifting content into the psyche of incoming theater goers. The content of the festival aims to get audiences to stop and think while enjoying the selections that make up the 193 offerings this year. All screenings will take place at the Rave Cinemas Baldwin Hills Crenshaw Plaza 15 unless otherwise specified.
Aretha Franklin's 'Amazing Grace'
Thursday, Feb. 7 not only opens the festival, but also marks a historical milestone. In 1972, after years of commercial and critical success in the secular music world, "The Queen of Soul," Aretha Franklin returned to her roots. Before a packed audience in Los Angeles' New Temple Missionary Baptist, she recorded a live performance that became the double-platinum "Amazing Grace" that eventually sold more than two million copies. Alas, the visual record of this event directed by Sidney Pollack has been lost for decades due to technical difficulties and contractual issues.
Recently these problems were resolved, and the documentary "Amazing Grace" will make its premiere at 6 p.m. at the Directors Guild at 7920 Sunset Blvd., on the Sunset Strip. At $100 a ticket, movie-goers will glimpse the diva in all her glory, supported by the mentors that nurtured her genius, including her father the Rev. C.L. Franklin, gospel icon Clara Ward, and Rev. James Cleveland and his stellar choir. (rock aficionados can glimpse The Rolling Stones' Mick Jagger and Charlie Watts among the attendees). Backing them is a crackerjack band comprised of Cornell Dupree (guitar), Bernard "Pretty" Purdie (drums), and Chuck Rainey (bass). As a bonus, attendees will rub elbows with such luminaries as Bobby Brown, Loretta Devine, Laurence Fishburne, Danny Glover, Ledisi, Nate Parker, LA Reid, Victoria Rowell, Tyrese, and LA County Supervisor Mark Ridley Thomas. The Center Piece of this extravaganza is a contemporary western for the millennium entitled "Little Woods," screening on Wednesday, Feb. 13 at 6:45 PM. Tessa Thompson and Lily James portray two sisters scrounging for survival in the North Dakota oil fields. Economic circumstances force them to resort to illicit activities in order to maintain their homestead in this directorial debut by Nia DaCosta. Ticket prices are $45, which includes a reception after the screening. Saturday, February 17 marks the festival finale with the Closing Night screening. The Red Carpet starts at 6 PM, for the yet to be announced film.
The global Diaspora
PAFF prides itself on presenting films from every corner of the African Diaspora, so that all of its descendants, in Babu's words, can "…better understand our lives." This year is no exception, with some ten films from South Africa alone. Among these selections are "Sew the Winter to My Skin," directed by Jahmil X.T. Qubeka. Set in that country's apartheid era of he 1950s, it has the distinction of being a nominee for this year's Academy Award for Best Foreign Language Film. Heavily influenced by the Western tradition of America, it chronicles the exploits of a Robin Hood like figure as he rebels against the racist power structure of the times. Other offerings from South Africa include "The Last Victims," "Tomato Soup," "Rafiki," and "Oliver Tambo: Have You Heard from Johannesburg?" the little known story of the statesman who engineered the release of incarcerated anti-apartheid leader Nelson Mandela. Moving north to the United Kingdom comes a World War II drama, "When Hands Touch," starting rising starlet Amandla Stenberg. Abbie Cornish co-stars in this romance between a mixed race girl and a member of theHitler Youth in Nazi Germany. Across the Atlantic and closer to home, the South American republic of Brazil submits a martial arts thriller based on the exploits of real life historical figure Manoel Henrique Pereira. Growing up on the early 20th century, he became so proficient at the then outlawed art of Capoeira that he was given the nickname "Besouro" or beetle inPortuguese (also the eponymous title of this motion picture). Like a beetle he could always escape from dangerous situations. His fighting skills and mastery of the African mystical traditions elevated him to mythical status, giving birth to the rumor that he could literally fly and was impenetrable to bullets. In any event he remains a hero in the fight against racial injustice (fun fact: on 26 November 2014, Capoeira was granted a special protected status as "intangible cultural heritage" by the United Nations Educational, Scientific and Cultural Organization (0UNESCO).