California's Black architects still feel the lasting sting of Prop 209
Continued difficulty in securing government contracts
Carol Ozemhoya ow contributor | 7/4/2019, midnight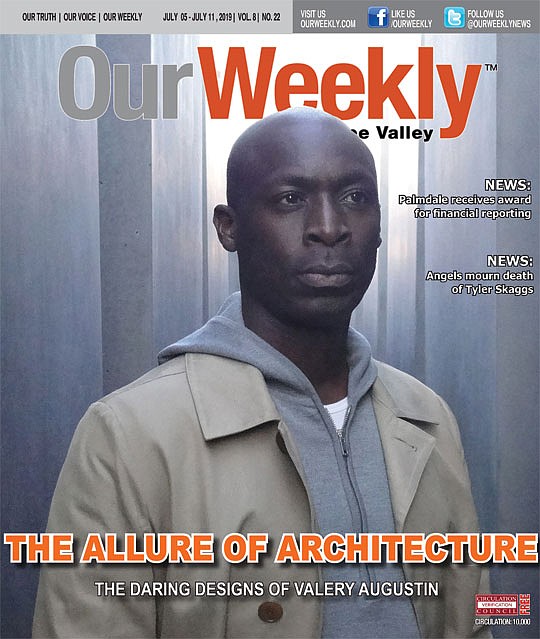 "You could tell there was a reduction in people reaching out, said Michael W. Anderson, a Black architect and CEO at BASE, an urban design, architecture, planning and engineering firm. "It has hurt opportunities for minorities, especially African Americans… you just don't see people sharing work like set-asides mandated. The late '70s, early '80s… we were getting work because of public pressure. Some firms got significant contracts… that gave a lot of experience to Black firms. You still have racism, but the political pressure was there… now, you don't get that work since there is no political pressure for people who make that pitch… people give projects to people that look like themselves."
The work of DNA Architecture + Design, Inc.
Valery Augustin came to California after Prop 209 had passed, but just the same, he admits its impact is there, in that the initiative gave minority architects and their firms the experience that most projects look for in a design team. "The challengers… have to show experience – how do you do that when you're just starting out."
Augustin's firm is DNA Architecture + Design Inc.. DNA is currently working on a project for Santa Monica, and that came about when DNA partnered with another firm. "I can see how set- asides were helpful, but then again, you were treated like 'we have to give you some work,' so a lot of times they would give you a small part just to satisfy the set-aside requirements." DNA was a 2019 Restaurant Design Award finalist for its work on the Delicious at the Dunbar restaurant project.
Although Black architects are getting work, especially with private clients, they are still often not receiving credit for their work. In a recent issue of Curbed, a real estate blog, a variety of significant projects were found in Los Angeles alone that were designed by or featured the work of area Black architects. According to the blog and Jason E. Morris, not only did African-Americans lack professional opportunities, they weren't always credited for their work. However, at the same time, Morris says, "African-American architects are here, and they're doing good work, right here in L.A."
Dollarhide Community Center in Compton
A map was produced by the American Institute of Architects, the Southern California chapter of the National Organization of Minority Architects, and Gruen Associates, where Morris was employed at one time. The map, he says, was put together to inspire future generations of Black architects.
One of the projects highlighted on the map is the Douglas F. Dollarhide Community Center in Compton, which was a BASE project. The center is named after Compton's first Black mayor, Douglas Dollarhide, who was elected in 1969.
Another project is Ronald Reagan UCLA Medical Center, with Gabrielle Bullock heading the design team. In fact, there are a variety of medical-oriented facilities around southern California that featured Black architects: the Charles R. Drew University of Medicine and Science; and the Physicians Dormitory at Martin Luther King Jr. General Community Hospital. Of note is the Golden State Mutual Life Insurance building, which was the company's first permanent home. This historical structure was built in 1928 by one of the state's two most noted Black architects: James H. Garrott and the legendary Paul R. Williams. In the 1940s, Williams would be commissioned to design Golden State Insurance's other building, which still stands today on West Adams Boulevard, commonly known as the old "Sugar Hill" section of Los Angeles.
Lasting legacy of Paul R. Williams
Williams' name comes up in regards to Black architects quite often. Highly visible buildings he played a part in designing include the Theme Building at LAX, the Beverly Hills Hotel, the Academy Museum of Motion Pictures (formerly May Co. at Wilshire Boulevard and Fairfax Avenue in Los Angeles); and Angelus Funeral Home in South Los Angeles.
In addition to being part of several major projects, he was called upon to design the homes of a variety of celebrities. His clients included Frank Sinatra; Danny Thomas; and Lucille Ball and Desi Arnaz. But perhaps the most interesting building under Williams' guidance is his former home in Lafayette Square. Before 1948, he would not have been able to live there, as the area was prohibited to non-Whites. He built the home in 1952, and it was just sold two years ago for $2.4 million.