Black and LGBTQ: How society may encourage the 'down low'
LGBTQ Pride Month
Isabell Rivera OW Contributor | 6/28/2019, 10:13 a.m.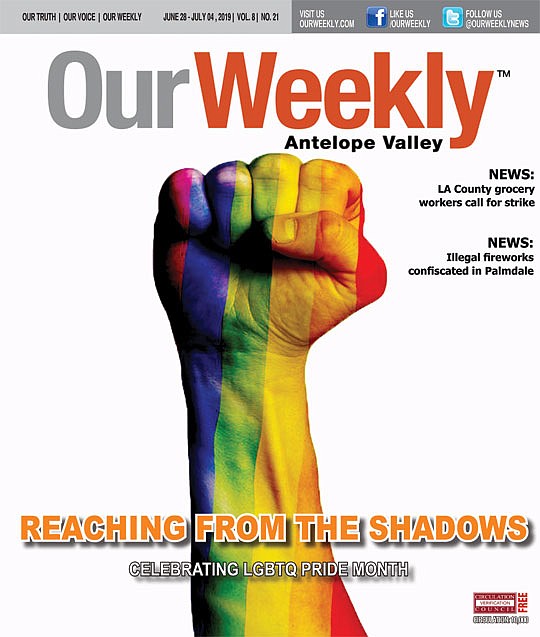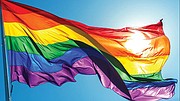 Although being a memeber of the Lesbian, Gay Bisexual, Transgender and Questiong (LGBTQ) community these days should be considered something as normal as sometimes seeing a man in a skirt—particularly after the U.S. Supreme Court granted the bill to legalize same sex marriage—certain communities don't consider it the norm at all.
What is the "down low"?
In the Black community, a man who identifies as being hetreosexual, but secretively has sex with other men, is considered to be on the "down low" or "DL."
And although the term "down low," originated first in the Black community and is described as "any kind of slick, secretive behavior, including infidelity in heterosexual relationships," it's not uncommon in the White community either.
A study published in the "Journal of Bisexuality" refers to, the down low as "a lifestyle predominately practiced by young, urban Black men who have sex with other men and women, yet do not identify as gay or bisexual."
According to Jeffrey McCune, an associate professor of Women, Gender, and Sexuality Studies at Washington University in St. Louis, Mo., the meaning behind the term "the DL" is something derived from slavery, when slaves were under a lot of surveleince, everything had to be watched and done secretively.
Since the early 2000s the term "down low" has been used across the media.

The New York Times best-selling author J. L. King, who wrote "On the Down Low" describes a scene in his book, some would consider obscene and disturbing, yet familiar in many Black churches around America. King writes, "I spotted this brother from my pew, 10 rows back. When our eyes locked, I knew. He looked at me just a little too long."
King, who openly spoke about his own experience on the Oprah Winfrey show in 2004, said it's not about sexual orientation but more so about gratification. King also points out that the Black church is a hot spot for encounters between Black men to make arrangements for sex. He also mentions various signs to look out for, if a man is on the "DL".
King has changed his story since and came out as gay, after he spent some time with other gay men.
"I have accepted the fact that I am a Black, gay, proud man," he told Oprah in another interview. "Fear is what kept me on the down low. The fear of losing my family. The fear of losing my children. The fear of hurting my parents. The fear of losing my relationships with cousins and extended family and the church."
Black church and LGBTQ community
Pastor Michael Stevens, who wrote a response in his 2006 book "Straight Up: The Church's Official Response to the Epidemic of Downlow Living," launched a criticism of King, noting that it is not the church that forces men to be on the DL, and he is definitely not encouraging the behavior to meet and greet at church to meet later for sexual encounters.

Stevens refers to homosexuality or the DL as an "invisible disease."