Abortion: A woman's right or govermnent decision?
New debate over Roe v. Wade
Kaeche Liburd OW Contributor | 5/30/2019, midnight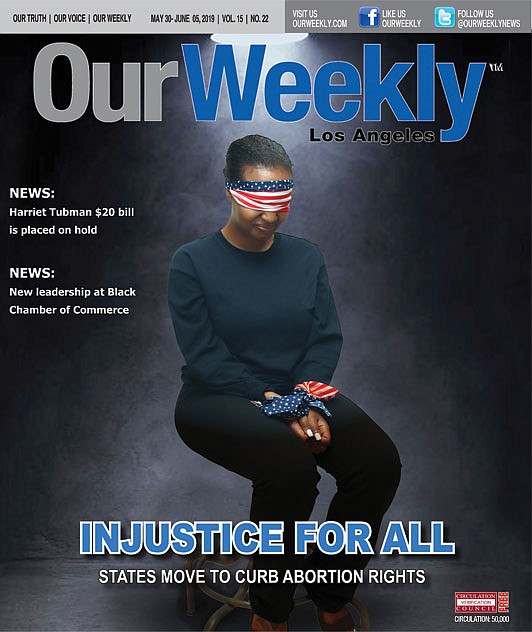 California is among nine states that have a policy which protect abortion rights if Roe v. Wade is overturned. Since the Georgia and Alabama laws were signed into law, states like Nevada and California have made moves to lower barriers to the common medical procedure. Women have shared their feelings of outrage about the recently passed anti-choice laws.
The statistics
"At the same time that unintended pregnancies have decreased for women who live at 200% of the federal poverty line, impoverished women were less likely to benefit from the progress. In 2014, 49% of abortion patients had family incomes below the federal poverty level, a significant increase from 42 percent in 2008, and 27 percent in 2000," states the Guttmacher Institute.
According to FiveThirtyEight.com, a website covering national news, bans on abortions in the first trimester of a pregnancy (up to 13 weeks) aren't in line with most Americans' views on abortion. Targeting abortion clinics, health professionals who perform the procedure--and the women who need to access abortions--the strategy for the overturn of the Roe v. Wade decision have been under way at the state level for years. States are permitted by the Supreme Court decision on Roe v. Wade, to regulate abortion after it is predicted that a fetus is viable, usually starting between 24 and 28 weeks of pregnancy. LifeWay, a Christian research group, has released the findings of a national survey containing a surprising statistic: 70 percent of women who have abortions in the U.S. are Christians, and 23 percent of those women identify as Evangelical Christians.
According to a report in the American Journal of Public Health, "Population Group Abortion Rates and Lifetime Incidence of Abortion": "If the 2014 age-specific abortion rates prevail, 24 percent of women aged 15 to 44 years in that year will have an abortion by age 45 years. Between 2008 and 2014, the abortion rate declined 25 percent, from 19.4 to 14.6 per 1000 women aged 15 to 44 years. The abortion rate for adolescents aged 15 to 19 years declined 46 percent, the largest of any group.
Although the abortion rate decreased 26 percent for women with incomes less than 100 percent of the federal poverty level, this population had the highest abortion rate of all the groups examined: 36.6. The percentage of Black women and other women of color who accessed abortion services, according to the survey, is substantial.
"Abortion rates declined for all racial and ethnic groups but were larger for non-White women than for non-Hispanic White women," according to the survey."
Political affiliation and religious beliefs are not strict predictors of women's choices about abortion. "Republicans don't have fewer abortions than Democrats or liberals or anarchists or communists. It's that our political rhetoric paints people who have abortions as largely the same — poor women, young women, irresponsible women, women who hate children," said Amanda Reyes, president of the Yellowhammer Fund, which provides funding for women seeking care at any of Alabama's three abortion clinics. "It's gotten us to a point where we can't see the fact that we're all having abortions, and we're doing it for reasons we personally think matters — and that's all that matters. Pro-life women are having abortions, too."