Black farmers say Koch turned them away
Mississippi
Carol Ozemhoya | OW Contributor | 11/8/2019, 9:58 a.m.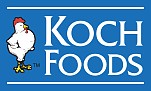 Once or twice every year since 2005, a Black farmer in Philadelphia, Mississippi, reached out to one of the country's largest chicken companies about starting to work with it. The company, Koch Foods, said that the farmer was too far away and that it wasn't taking on new growers, the farmer said in a sworn statement. But an investigator with the U.S. Department of Agriculture found that Koch Foods had contracts with 10 farmers who were farther away and that it proceeded to recruit 165 other farmers since 2005, all of them White, reports the Clarion Ledger.
This new evidence surfaced in a lawsuit filed by another Back farmer in Mississippi who ProPublica wrote about in June. Koch Foods used to have contracts with four Black farmers in Mississippi but cut off business with them, one by one. The last to go, Carlton Sanders, lost his farm after Koch Foods wanted him to make expensive renovations that weren't required of any White farmers.
After ProPublica's article, Sanders found a lawyer, personal injury attorney Elizabeth Citrin of Daphne, Alabama. The lawsuit, filed in October in federal court in Jackson, Mississippi, accuses Koch Foods of fraud, breach of contract and violating the Civil Rights Act and the Packers and Stockyards Act, which regulates meat companies.
"Koch, and its employees, acted illegally and unconscionably in a manner that prevented [Carlton] Sanders from growing chickens in a fair and profitable manner, subjecting Sanders to agricultural servitude, akin to the abuses subjected to Sanders's ancestors, who were slaves brought over from Africa against their will," the lawsuit said. "All this conduct toward Plaintiff Sanders was due to his race."
Koch Foods has not yet responded to the complaint in court. Its CEO, Joseph Grendys, declined to comment on the lawsuit or the other farmer who was refused a contract. "Once again I state Koch Foods, while investigated was never charged," he said in an email. In an earlier letter to ProPublica, Grendys denied discriminating against the Black farmers in Mississippi. He said the company made multiple attempts to work with the farmers to keep their contracts.
"If Koch had a bias against them for any reason," Grendys wrote, "we would never have offered them contracts in the first place." But that is exactly what the farmer in Philadelphia said happened to him. The farmer's name was redacted in the records obtained by ProPublica.
The farmer said Koch Foods told him he was "too far out" and it wasn't accepting new growers. The USDA investigator calculated that his farm is a 58.8-mile drive from the feed mill, while Koch had contracts with 10 farmers who were farther away. A Koch employee also told the investigator in a 2013 interview that the company accepted growers as far away as 60 miles, according to the investigator's notes.
The investigator also interviewed another Black farmer who said he called Koch Foods about obtaining a contract and was repeatedly told that a representative would visit his farm, but no one ever came. He ended up having to sell his farm at a loss. Koch supplies poultry to businesses such as Wal-Mart. Kroger and Burger King.