The Afro represents cultural change within Black Diaspora
The Afro represents cultural change within Black Diaspora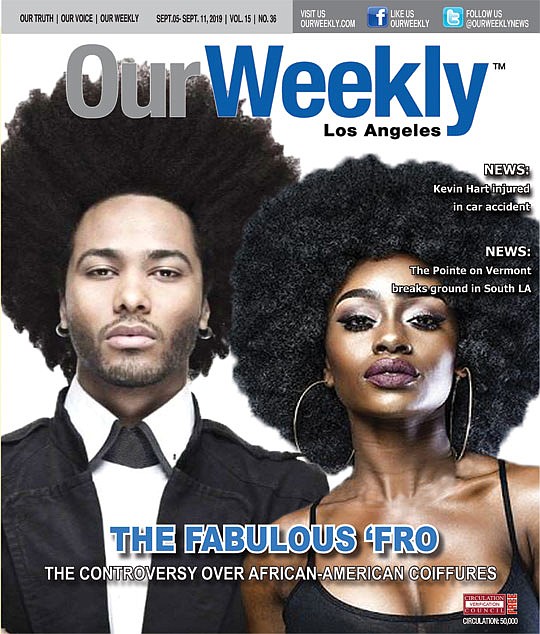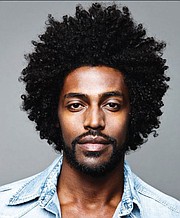 "How ya doin'? Good to see ya. Have a seat."
O.D. Threatt makes way for the barber chair. You feel at home as he affixes the bib over your chest. He takes your glasses. He asks the usual question: "Cut it short?" He hasn't needed to boost the chair upward for at least 50 years.
Between the chit-chat about the Dodgers or Lakers—there's very little political talk—the subject of the Afro (or "natural") comes up, of which he is a font of knowledge. O.D., by his estimate, has probably given 50,000 haircuts over the past 60 years. Of those, there's a good chance that half have been Afros since his days at the legendary Upright Barber Shop at 58th Street and Central Avenue in South Los Angeles. Back then, in the late 1960s, it was the place to go to wear that distinctive style that marked a new era of Black social consciousness.
Wanting to making a statement
"I was thinking about that just the other day," he said. "You know, before the natural, Black teenagers generally kept their hair relatively short. Much more conservative, often with a "Kennedy part" on the left side. That all changed with the natural. The kids wanted to make a statement. They wanted a separate identity from White America."
There was some early blow-back resulting from the Afro. Beside the fact that many Black parents then frowned on the new expression of Black pride—and often prohibiting younger children from donning this haircut—White society was uncertain what to make of this outward and unapologetic show of African-American pride and independence.
"No, a good many parents would not let their little kids have a natural," O.D. explained. "That was a little too daring—a little too 'militant'—for the generation who moved from the South after World War II. It was different for the teenagers. They saw people like James Brown, Angela Davis or the Black Panthers wearing a natural, and this expression was part of new generation of kids who were exposed more to their history going back to slavery and further back to Africa."
Turning tables on 'nappy,' 'woolly' hair
In the 1960s, Black people said, essentially, "to hell with that" and turned the tables on the familiar and unflattering tropes of "nappy," "woolly" and "unruly" hair in liberating themselves from any and everything originally associated with White "acceptance." After generations of subjecting themselves to European beauty standards, African-Americans decided to take back their hair. This newfound acceptance was widely-known as the "Black Is Beautiful" movement, which sprang from the Black Power movement.
With political activists such as Davis, Huey P. Newton and Jesse Jackson proudly rocking Afros while fighting oppression, the hairstyle quickly emerged as a symbol of Black beauty, liberation and pride. Black activists were agitated by White supremacy and Jim Crow laws. As well, they wanted to show an outward sign of their frustration toward Dr. Martin Luther's King Jr.'s philosophy of nonviolence. The Afro would become Black beauty personified—and done without White validation. The Afro did not care about critics. It did not care about disapproving looks. For many Black men, it was about "cool pose" and, to a degree, about hyper-masculinity in the face of police brutality and constant oppression.