Turner Classic Movies
Hollywood
Carol Ozemhoya | OW Contributor | 9/10/2019, 3:21 p.m.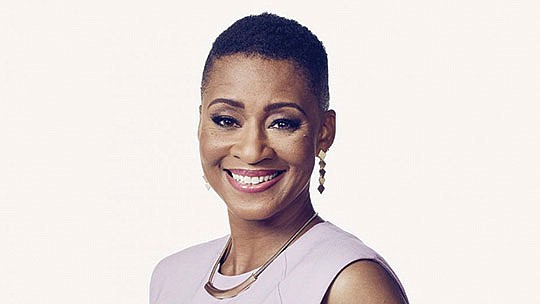 Beginning Sunday, Sept. 15, Turner Classic Movies will have a fifth host to introduce the uncut and uninterrupted films of the Silent era: Jacqueline Stewart, a professor at the University of Chicago, said wants to make her hosting duties feel like "an extension of my classroom," reports the Hollywood Reporter.
But not only will Stewart, the author of "Migrating to the Movies: Cinema and Black Urban Modernity", become the first-ever host of TCM's Silent Sunday Nights programming, she will also make history as the first African American host for the network. Stewart isn't a stranger to collaborating with TCM, but she does say that her new gig came together rather quickly. "I only found out a few months ago," she recalls.
"When we started talking about this opportunity, Silent Sunday Nights was floated, and I was like, 'My dissertation was on Silent film'!" A few years ago, she co-curated a box set called "Pioneers of African American Cinema," documenting the origins of the Race Film Movement, films made for segregated African American audiences during the first half of the 20th century.
Stewart will be featuring filmmakers such as Oscar Micheaux and Spencer Williams, who famously portrayed Andy on "The Amos and Andy Show" in the 1950s and is the subject of a book she is writing at the moment.
A native of the South Side of Chicago, Stewart founded her own South Side Home Movie Project in 2005 preserve our "cultural heritage" as she says, exploring histories that have not been fully documented. In between hosting Silent Sunday Nights, Stewart will maintain her position at the University of Chicago, continuing to connect the dots on-camera and off between filmmakers such as Oscar Micheaux and Spike Lee.
"They're both very prolific, outspoken African American filmmakers who are very much invested in creating work that will educate people and make social and political interventions. If you look at a film like "Do the Right Thing," which just celebrated its 30th anniversary, 30 years from now that film will continue to be important. It can be a real gauge for how far we've come on police brutality and economic parity."