Chaka Khan, Mariah Carey to be honored at Power of Women event
Hollywood
Carol Ozemhoya | OW Contributor | 9/18/2019, 10:11 a.m.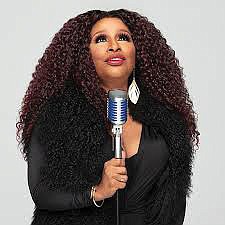 Variety will honor Mariah Carey and Chaka Khan, among several other women, at its 2019 Power of Women Luncheon. Six hundred guests are invited to attend the event, which will take place Oct. 11 at the Beverly Wilshire Four Seasons.
The publication's commitment to hiring more women for its cover shoots resulted in Peggy Sirota shooting this year's Power of Women cover featuring the six honorees. The effort will lead to more women being hired for cover shoots throughout the year.
This year's Power of Women issue will contain a feature celebrating Lifetime Television's 35th anniversary as well as the annual Women's Impact Report, a report highlighting 50 women in the entertainment industry dedicated to making a lasting impact.
"Since its inception, the Power of Women has been a celebration of female empowerment, philanthropy and the commitment to progress being made by the professionals of our industry every day. We are so proud that the event continues on as a beacon of positivity in these challenging times," said Variety editor-in-chief Claudia Eller.