Wearing a mask becomes latest political divide on Capitol Hill
'Who was that masked man?'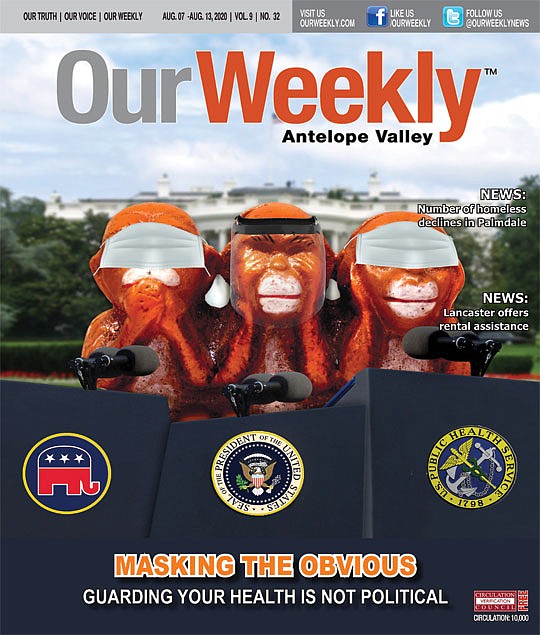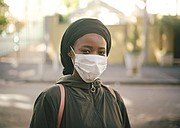 A mask is a simple thing. A piece of cloth with stretchy bands at each end. But in the United States there is a huge controversy. Most people have followed public health recommendations and donned a face covering in public to slow the spread of COVID-19. Others passionately fight against them, saying they impinge on individual freedom.
While most polls show a majority of people wear masks when out in public, a growing debate over whether businesses and local governments should mandate them has become a divisive political issue. A recent Pew Research Center poll has suggested that Democrats were more likely to wear masks than Republicans. This, of course, is in line with messaging from leaders in both parties.
A political divide
Democratic leaders at the local, state and national levels have been more vocal about wearing a mask. Los Angeles Mayor Eric Garcetti, for instance, is among a sizable list of Democrat policymakers who have made it mandatory to wear a mask in public. Ditto for California Gov. Gavin Newsom. Joe Biden, the presumptive Democratic presidential nominee, has said if he were in the White House, he would "do everything possible to make it required that people have to wear masks in pubic."
In contrast, while many GOP leaders have also spoken to the importance of wearing a mask, other top Republicans have been more hesitant to mandate masks—even as their states have witnessed a sharp surge in new cases during the summer months. It was only recently that President Donald Trump, Vice President Mike Pence, Senate Majority Leader Mitch McConnell and House Minority Leader Kevin McCarthy (CA-25) have yielded to scientific data outlining the importance of covering your face and staying at least six feet from another person when in public.
This sentiment resonated in Texas. In June, Gov. Greg Abbott initially resisted calls from local municipalities to require masks. He prohibited mandatory enforcement. Now Abbott mandates masks statewide.
Infringing on individual liberty
"We wanted to make sure that individual liberty is not infringed upon by government, and hence government cannot require individuals to wear a mask" Abbott said.
While the Centers for Disease Control and Prevention (CDC) recommends wearing a mask to prevent infection, last spring Trump suggested that wearing a mask could be seen as a political statement against him and mocked Biden for wearing one in public.
That message reached the public, which has since turned the debate into a "culture war." Some businesses have strictly enforced the mandate, leading to heated arguments, trading insults, and even fist fights among customers. In trying to keep the peace among prospective clientele, some businesses have put up signs telling patrons they are not required to wear a mask inside the establishment. The employees, who increasingly man the front lines of the debate, are caught in the middle in trying to explain to confused—and frequently angry—customers who are adhering to health guidelines versus those who believe their civil rights are being trampled upon. The most extreme case to date happened in Flint, Mich. where an employee of a Family Dollar Store was shot after telling a customer her daughter had to wear a mask to enter the store.