Mental health crisis among African-Americans result of racism
Danger within the pandemic
Isabell Rivera ow contributor | 8/13/2020, midnight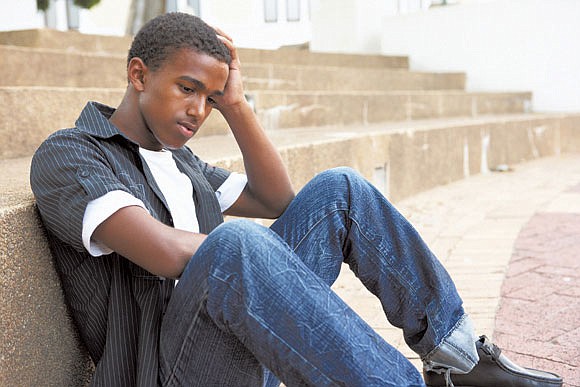 The COVID-19 pandemic causes mental distress in everyone, but especially in the African-American and Latinx communities, due to centuries of racism, according to an article in the women's magazine "Marie Claire."
The piece was written by Marah Lidey, co-founder and co-CEO of the health and wellness app "Shine." Lidey begins her story with reminiscing of her father, who to this day lives in fear and recalls the events of his childhood like it happened yesterday. Her father got picked up by the police as a 16-year-old in Savannah, Ga., as he was walking around his neighborhood.
The story sounds familiar.

Racism comes in different forms, and is not just an historic problem of the past, but it's also a problem in current times, as witnessed in the stories of George Floyd, Breonna Taylor, Eric Garner, and many more.
Many African-American families have to teach their children how to behave if they get randomly stopped by the police for whatever reason. There is a parent's constant fear that their child might not make it home from a party or school. African-Americans live in constant fear of becoming a target of police brutality or White supremacy.
Lidey also experienced racism as a child, she writes. Growing up in Warren, Penn., Lidey had to change elementary schools three times, because many of the mostly White faculty and students, wouldn't leave her alone.
One principal told her mother that Lidey might as well change school again, since she didn't belong there anyway. One time, Lidey recalls, a boy from her elementary school called her the N-word as he was beating her repeatedly. But it didn't stop there. Throughout her school- and even work-life, she felt racism.
"For hundreds of years, this compounding systemic racism and generational trauma have wreaked havoc on Black wellbeing," Lidey writes in her article.
According to the Anxiety and Depression Association of America (ADAA), 20 percent of African-Americans are more likely to experience serious mental health disorders than the rest of the population. Also, African-American women are more prone to experience sexual assault than their White counterparts.
Research conducted by the National Center for Biotechnology Information shows that African-Americans are more likely to become victims of a hate crime and are therefore at higher risk to develop Post-Traumatic-Stress-Disorder (PTSD). However, according to research conducted by Dr. Joy DeGruy, the mental health-related stress associated with slavery and institutional racism established the theory of "Post-Traumatic-Slavery-Syndrome (P.T.S.S.)."
According to DeGruy, "P.T.S.S. is a theory that explains the etiology of many of the adaptive survival behaviors in African-American communities throughout the United States and the Diaspora. It is a condition that exists as a consequence of multigenerational oppression of Africans and their descendants resulting from centuries of chattel slavery. This form of slavery was predicated on the belief that African-Americans were property to be owned, sold or traded. This was then followed by institutionalized racism which continues to perpetuate injury."
The ADAA also found out that depression in African-Americans is more damaging, lasting, and harder to treat.