Jail diversion may finally have moment of attention
COVID-19, justice reform lead efforts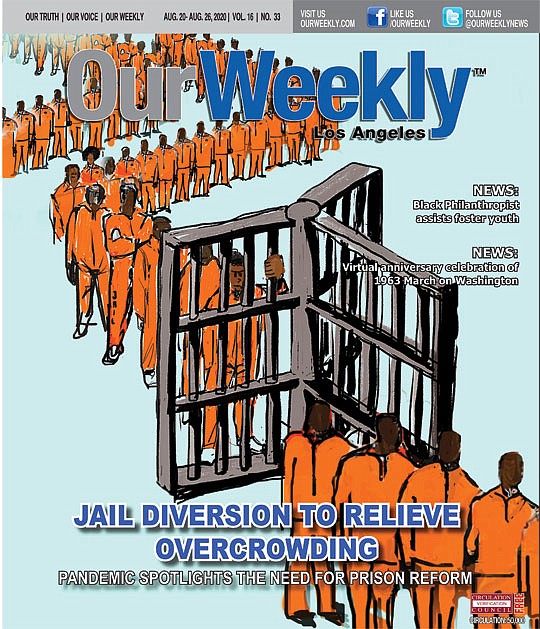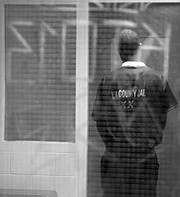 Jail diversion, or some form of it, is probably as old as the justice system itself. It encompasses a variety of programs that implement strategies seeking to avoid the formal processing of an offender by the criminal justice system.
Since last spring, the issue has resurfaced in a large way because of the COVID-19 pandemic. Nationwide, difficult decisions have been made in order to prevent the spread of the deadly virus into jails and prisons. By the summer, the subject of mass incarceration and COVID-19 spread would include demands for law enforcement reform resulting from the murder of George Floyd at the hands of Minneapolis, Minn. police.
COVID-19 and prisoners
With the pandemic raging practically unabated, California prison officials announced in July that an estimated 8,000 incarcerated persons will be eligible for early release by the end of this month in order to stem the rate of infections. Multiple prisons in California have become COVID-19 hotspots. According to the Department of Corrections and Rehabilitation, just over 3,000 incarcerated people have tested positive for the virus and, at press time, a reported 53 persons have died.
"We have an unprecedented moment in time to actually augment the work of prison reform and the reduction of already overcrowded conditions that have persisted," said Joe Paul, managing director of the Los Angeles Regional Reentry and director of Political and Civic Affairs at City of Refuge Church in Los Angeles. Paul further suggested that decision makers in California's criminal justice system should "assess the state's prison population" to better identify risk and/or elderly inmates that could successfully do the minimum required time for their conviction and receive "adequate rehabilitative support while incarcerated."
One critical aspect, however, of jail diversion are the nonviolent drug offenses, often committed by mentally ill persons. Because of the large number of drug offenders taken into the criminal justice system, jurisdictions have relied on drug courts as a form of diversion. These courts provide nonviolent substance abusing adults with the sanctions and services believed necessary to change their behavior and avoid long-term incarceration.
Jail diversion varies
There are two types of jail diversion. "Informal diversion" usually occurs when an official in the justice system decides—by way of appropriate discretion—that a case would be better kept out of the justice system. These decisions happen every day. Sometimes a police officer will divert a suspect when the offense is considered minor (e.g. a traffic violation) and the person is calm and deferential to the officer.
In more formal situations, however, there is typically a program that the accused must complete as a condition of diversion. The offender is offered some form of treatment or voluntary sanction that, once completed, justifies the closing of the original case. Jail diversion programs typically have a very simple aim: To allow the offender to avoid confinement while awaiting trial.
Diversion can also occur after formal admittance to the criminal justice system, even after conviction. For most felonies, the judge imposes a term of incarceration, but many offenders will not serve the full term. Instead, they will likely be considered for a form of diversion, either probation or, in the case of nonviolent crimes, restitution or community service. It is hoped that diversion will allow offenders to establish a normal lifestyle, without the burden of a criminal record, and remain in the community. In many cases, treatment or counseling is far less expensive for the offender than formal criminal justice processing.