Why does the U.S. lag behind the world in managing COVID?
Other countries let biology and math drive the decision making
Sunita Sohrabji Ethnic Media Services | 8/27/2020, midnight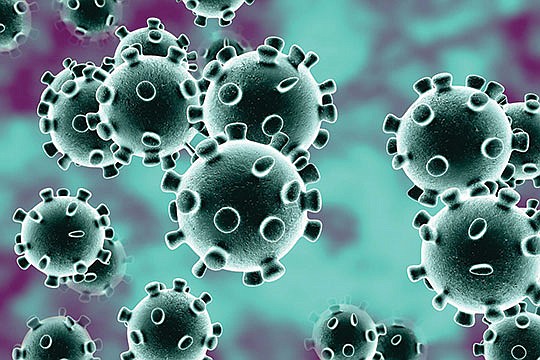 Data reporting must become more effective, said Shah, noting the U.S. is doing a "horrible" job of daily reporting infection and mortality rates. In late July, hospitals were told to use a new platform for reporting data, administered by HHS. The old platform was administered by the Centers for Disease Control.
The new system has been plagued with inaccuracies. "We really need to start to think about a fundamentally different approach to this that protects privacy and still allows for public health to do its work," said Shah.
About 169 treatments and 39 vaccines are currently in the pipeline, but neither therapies nor a vaccine will be available on the marketplace until at least the summer of 2021, said Shah.
"I'm not going to be getting on a flight to Russia and rolling up my sleeve for their vaccine," said Shah. Russia announced Aug. 11 that it had developed the world's first COVID vaccine at the Gamaleya Research Institute of Epidemiology and Microbiology in Moscow. Critics of the vaccine noted it has only been tested on 76 people.
A number of studies are looking at the re-purposing of the BCG vaccine, which is widely used in India and other Asian countries as a prevention against tuberculosis.
Shah suggested that vaccines need to be tested on at least 30,000 people before determining efficacy.
Nguyen, the founder of the Asian American Research Center on Health, discussed the findings of a new study released by the CDC Aug. 14: "Mental Health, Substance Use, and Suicidal Ideation During the COVID-19 Pandemic." The study found that 40 percent of the 5,000 people surveyed said they had experienced mental health issues during the pandemic. Almost 11 percent had considered suicide.
Young people between the ages of 18 to 24 reported alarming rates of mental health issues and self harm and 75 percent of young people surveyed reported experiencing some form of mental health disorder during the pandemic. An alarming 25 percent had thought of suicide.
22 percent of essential workers and 30 percent of unpaid caregivers had considered suicide, according to the report.
Nguyen said that the mental health epidemic will worsen in the coming months. "I'm now viewing the covid-19 pandemic as being more than about a single disease caused by a single virus."
"We are witnessing the beginning of associate epidemics, such as mental illness, bad outcomes in many other diseases, and a terrible change in the social determinants of health such as income, employment, and housing," he said.