Black GOP makes inroads with state, national voters
'We're Black first, then Republican'
Merdies Hayes Managing Editor | 2/21/2020, midnight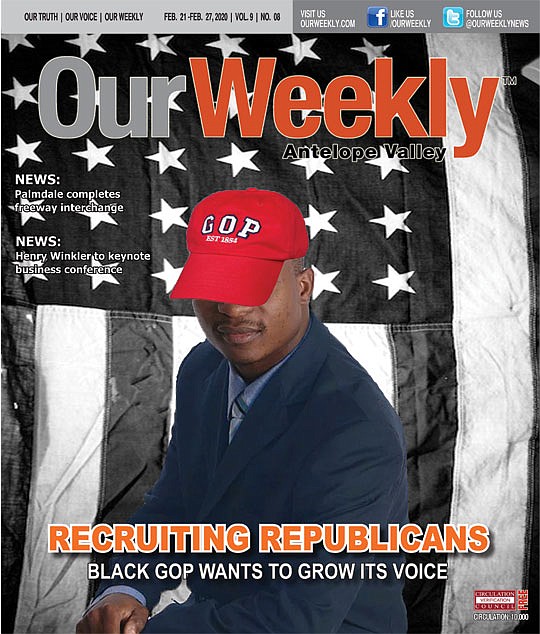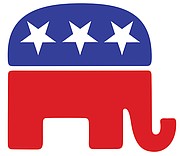 African-Americans were among the original advocates of the Republican Party after ratification of the 15th Amendment in 1870. For at least 65 years—depending upon what part of the nation they resided—Blacks overwhelmingly voted for and supported republican candidates considered politically as fore-bearers of the "Party of Lincoln."
That changed with the election of Franklin Roosevelt in 1932. Like much of the nation, African-Americans had witnessed a shift within the GOP (beginning primarily in 1908 with the election of William Howard Taft) toward the desires of big business and the wealthy, and less on civil rights and societal uplift-two planks of political activism that originally attracted Blacks to the voting booth.
Beginning with the New Deal of the 1930s and extending through the Great Society of the 1960s, republicans have witnessed a near minuscule level of support from Blacks in local, statewide and national elections. A new generation of Black voters wants to change that narrative and is determined to shift the prevailing political mindset within their community.
'Reintroducing' Blacks to GOP
In California, they want to "reintroduce" African-Americans to the GOP by increasing the number of Black republicans holding statewide office, and also to inspire more Black Californians to "vote red." California is the fourth "bluest" of the blue states in the country-and hosts the nation's fifth largest Black population according to the 2010 U.S. Census-and these new republicans attest it's time for a change.
"We're Black first, then Republican," said Corrin Rankin, a GOP strategist and delegate from the Bay Area. "We believe republican policies are more in line with our values as Black Americans than democrat policies. We believe in small government. We believe in limited regulation. We believe in low taxes."
About a year ago at the California Republican Party convention, Rankin and a number of other attendees decided to organize themselves and form the Legacy Republican Alliance (LRA), a fledgling political action committee, after researching and discovering that the party had no apparatus in place to court Black voters. The state GOP, not unlike the Republican National Committee, had essentially given up on the Black vote and offered no outreach to the Black community whether it was policy issues or simply presenting a viable alternative to the dominant democrat voting block within the African-American community not only locally and statewide, but nationally as well.
No Black republicans in state legislature
There are no Black republicans in the state legislature nor are there Black members of the party's delegation to Congress. Democrats comprise roughly 72 percent of California's registered voters, yet only six percent of those likely voters are republican. Even independents swamp the GOP statewide at 20 percent of potential voters.
Republican presidential candidates since 1976 have averaged not much more than 10 percent support from Black voters, according to the Roper Center for Public Opinion Research. This ranged from a low of 4 percent for John McCain in 2008, to a high of 17 percent for Gerald Ford in 1976. Ford's results 44 years ago could be tied to the fact that many African-Americans remained reluctant to vote for a White democrat from Georgia in Jimmy Carter.