Black athletes opting toward more HBCUs
Reviving a fabled tradition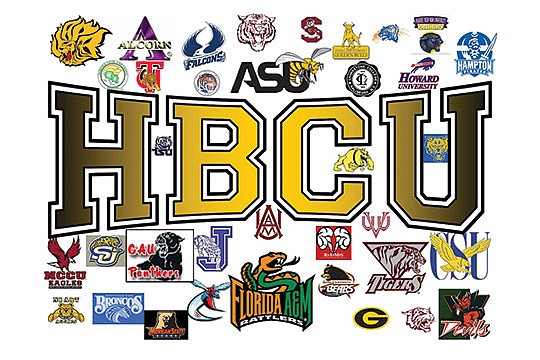 Presently, basketball player Makur Maker, a five-star recruit, announced his commitment to Howard University in bypassing legendary programs like UCLA and Kentucky. This was the type of news and publicity ideal for HBCUs. A player of his magnitude committing to an HBCU could mean other highly regarded high school players may consider committing likewise to any number of HBCUs.
But there is still some doubt if Maker's selection will come to fruition. In February, a special provision was made for the 19-year-old by the NBA despite being two credits short of graduating. In April it was reported that Maker would enter the NBA Draft. His guardian, Ed Smith, explained things to 24/7 Sports:
"We are excited about the opportunity. I think that he is deserving," said Smith, a long-time mentor in youth athletics. "I think physically where he is, he's ahead of [his peers]. The knowledge he's gained and his understanding of the game, the concepts, he's way ahead of them."
While Maker has committed to Howard, he has yet to sign a letter of intent (NLI). If he were to sign an NLI it would bind him to Howard. There have been many instances in the past where high-profile players have committed to a school and ultimately signed with another school.
Smith explained that HBCU programs need players that commit to those universities. They should sign and actually play at those schools, therefore generating much-needed revenue that could ultimately take those Black programs to another level in terms of national notoriety and financial benefits.
"Top players going to HBCUs will make more money for the schools and generate interest for not just the school themselves, but for the HBCU nation as a whole," Smith added.
There was controversy, of course, involving Black players either attending or playing against PWI institutions. This came to a head, of sorts, in September 1970 when USC visited the then all-White University of Alabama. Led by the African-American triumvirate of quarterback Jimmy Jones, and running backs Sam "Bam" Cunningham and Clarence Davis, USC humiliated Bear Bryant's segregated Crimson Tide, 42-21, thus ushering in the transition of far more African-American players into major sports programs at NCAA Division 1 schools.