Former Black female coach of L.A. Sparks files lawsuit against team
Carol Ozemhoya | OW Contributor | 3/11/2020, 10:19 a.m.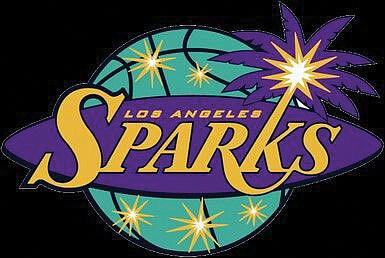 Former Los Angeles Sparks GM Penny Toler is suing the WNBA team, saying she was fired for raising complaints about inappropriate sexual relationships involving the team president and a managing partner, not for using a racial slur, reports ESPN and the Associated Press. The Sparks say Toler was fired on Oct. 4, following a profanity-laced tirade that included using a racial slur after a playoff game a few days earlier. In the lawsuit filed Tuesday for gender discrimination, Toler said if she were a man, she would still be employed by the team. She said her termination had more to do with retaliation "after raising complaints about the workplace conduct" of former team president Christine Simmons and team managing partner and governor Eric Holoman, "who were engaged in an extra-marital affair" during Simmons' tenure as team president – a relationship Toler said made doing her job difficult. Toler also states in the suit there was a double standard for male employees, including the team's former coach from 2015 to 2018 -- who was Brian Agler, though the suit doesn't mention Agler by name. Toler, who had been with the franchise as a player or GM since it was first founded in 1997, describes a soap-opera-like atmosphere in the lawsuit that allegedly included sexual relationships between Simmons and a ball boy and the coach and a player. "It looks like she was singled out and treated differently because she was a woman," Toler's lawyer, Dawn Cox, told the Associated Press, referring to Toler's postgame comments.
Toler said she was treated differently than Sparks' male employees, including Agler. Toler said the former coach not only verbally abused players and was not disciplined for it, but also had a sexually inappropriate relationship with an unidentified player. Agler eventually resigned and is currently coaching Dallas. Toler's contract was set to expire on March 31. She has had discussions for the last few months with the team about getting the pay she feels she's owed and to clear her name, but she said they didn't go anywhere. She said she didn't want to damage the reputation of the Sparks but that was left with no other choice, leading to the legal action.