Celebrating women and the 19th Amendment
Today Black women are a large voting bloc
Carol Ozemhoya ow contributor | 3/12/2020, midnight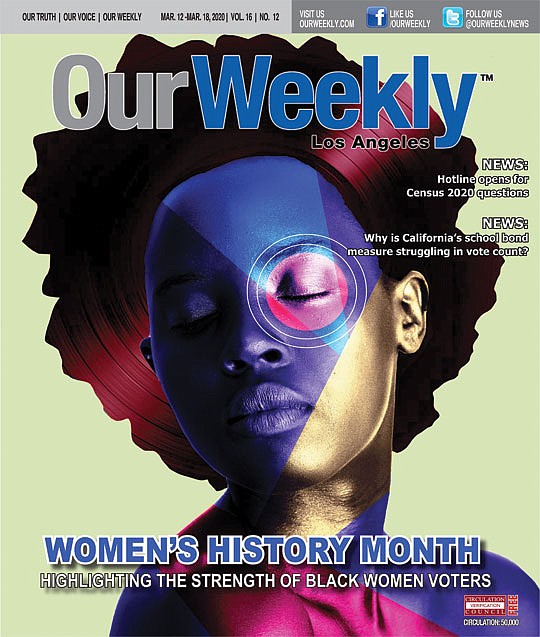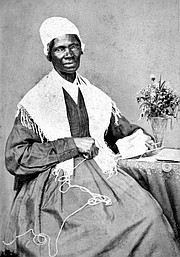 In 1919 and for nearly a decade before, when women were marching for the right to vote, Black women were told to march behind their White counterparts. What an interesting fact considering that Black women are—in this presidential election year—the must-get voting block for the candidates, including current President Donald Trump.
This year is the 100th anniversary of the passing of the 19th Amendment to the United States Constitution, which prohibits the states and the federal government from denying the right to vote to citizens of the United States on the basis of sex. It was passed by Congress on June 4, 1919, and ratified on Aug. 18, 1920.
However, women were actually given the right to vote as long as 150 years ago in one state, and believe it or not, it wasn't on the East Coast or the South or even the Midwest. It was in the western state of Utah.
According to Utah state archives, a young lady of just 23 cast her vote on Feb. 14, 1870. It's the first vote cast by a woman in the United States.
A lot of stories go with the years of women protesting and marching to be accepted as equals in politics and business. But only recently have stories surfaced about Black women's role and involvement. And the stories aren't always pretty, as women of color, even in an effort to support the 19th Amendment movement, were subject to blatant racism and a concerted effort to keep their voices quiet.
According to a recent story in "USA Today," women of color were working for more than the right to vote for themselves and their White sisters.
"They didn't have the luxury to just be working for their own vote. They were trying to improve conditions for their race and community. It was a broader vision."
When the National American Women's Suffrage Association (NAWSA) was formed in 1890, it began holding conventions, but often Black women were excluded. It wasn't long before Black women formed their own organizations, such as the National Associate of Colored Women, led by Mary Church Terrell. In 1912, the organization formally endorsed the women's suffrage movement.
Terrell's parents were once slaves, so it is notable that she went on to become one of the first Black women in the country to graduate from college. However, when it comes right down to it, women of color received little or no credit for the passing of the Amendment.
"In movies about the struggle for votes for women, a lot of facts were left on the cutting room floor," said Ann Boylan, a historian and professor at the University of Delaware in a recent article in UD Daily. "Women's history has always been suppressed. It hasn't been accorded the same importance. And this is especially true for women of color."
The names behind the movement are legendary beyond the movement as well, such as Ida B. Wells, Sojourner Truth, Harriet Tubman, Susan B. Anthony, Elizabeth Cady Stanton, Fannie Barrier Williams and Frances Ellen Watkins Harper.