NBA players, Mark Cuban step up to help arena workers
Carol Ozemhoya | OW Contributor | 3/16/2020, 1:08 p.m.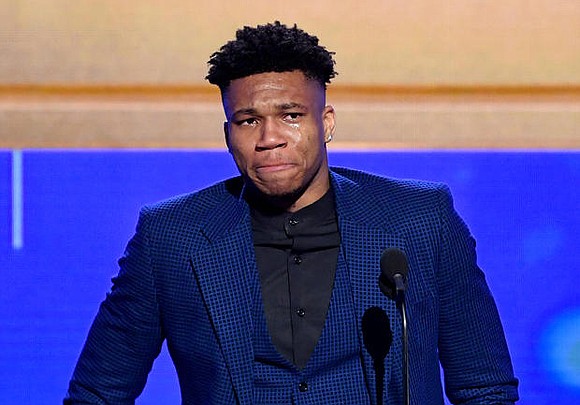 With the cancellation of the remainder of the NBA season, thousand or workers at venues around the country are losing income. Dallas Mavericks' owner Mark Cuban is one of several NBA owners and players who are coming to the rescue.
Cuban announced that worker salaries will be paid as if the season was continued. And within the last few days, Cleveland Cavaliers star Kevin Love and reigning MVP Giannis Antetokounmpo (Milwaukee Buck), rookie Zion Williams (New Orleans Pelicans) and Blake Griffin (Detroit Pistons) each also pledged $100,000.
And the whole Golden State Warriors team kicked in more than $1 million. Antetokounmpo in a social media post: "It's bigger than basketball. And during this tough time I want to help the people that make my life, my family's lives and my teammates' lives easier. Me and my family pledge to donate $100,000 to the Fiser Forum staff. We can get through this together."