Comic Bruce Bruce signs major distribution deal with Black-owned Xperienc On Demand (XOD)
Georgia
Carol Ozemhoya | OW Contributor | 3/18/2020, 11:25 a.m.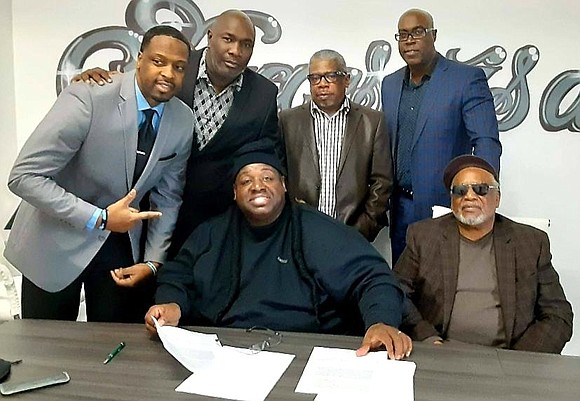 Author, actor, and comedian Bruce Bruce has closed a major distribution deal with Black-owned Xperienc On Demand, a relatively new streaming company based in Atlanta. Bruce has been on the comic scene for decades, appearing in movies such as "The Wash," "The Cable Guy" and more.
He's also been a headliner, touring around the world, and been a favorite on BET's "Comic View," at the famed Apollo and on "Shaq's Comedy All Stars," HBO's Def Comedy Jam" and more. Bruce will be offering content to the XOD, including showcases featuring other comedians and his own content to billions of streamers around the world.
"Every successful person was once an unknown person that refused to give up their dream," said Domonique Mitchell, co-founder of XOD. "That's what we do at XOD, provide an opportunity for people to realize their dreams." XOD in a short time has evolved into one of the most successful streaming entities.
In addition to the recent deal with Bruce Bruce, the firm, owned by three Black entrepreneurs, has worked with Floyd Mayweather/Lank the King and offers content from others as well, including Angie Stone, Play (from Kid n Play), Professor Griff (Public Enemy) and Khao Cates (platinum producer) and Dove and Stellar award-winning Babbie Mason, among other content.