COVID-19 crisis could limit access to abortion clinics
Reproductive health at risk
Isabell Rivera OW Contributor | 5/21/2020, midnight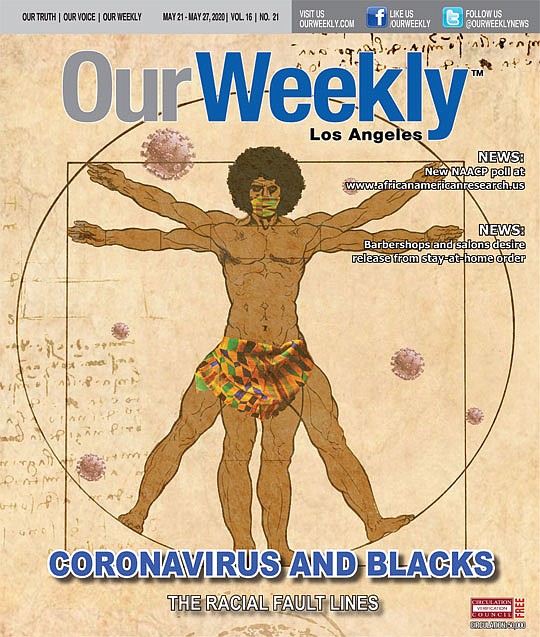 Before the Coronavirus pandemic turned the world upside down, it was challenging for women in some states to seek access to abortion clinics. Now since COVID-19 is nearing its peak, it's even harder. In the last few weeks, eight states put restrictions and temporary bans on abortions, since these states considered the procedure as elective, not essential.
In late March, the State of Texas considered abortions as "non-essential" to preserve personal protective equipment for healthcare practitioners who help COVID-19 patients. The Fifth Circuit Court of Appeals ruled a ban on abortion in favor of Texas. This could possibly prompt a petition to the U.S. Supreme Court by abortion clinics and reproductive rights advocates, who have sued that state.
"These orders exempt all types of essential, time-sensitive healthcare and leave to the physician's discretion the ability to determine what types of medical care and procedures can be delayed and what cannot," said Molly Duane, staff attorney for the Center for Reproductive Rights. "And yet, [they] single out abortion providers as unable to make those similar determinations in consultation with their patients."
Currently, five states are contentious regarding abortion access: Utah, West Virginia, Louisiana, Alabama, and Indiana. Only one state, Arkansas, is restricted, according to Rewire News.
"Abortion is essential, time-sensitive, and it CANNOT wait for a pandemic to pass," acting president of Planned Parenthood Action Fund, Alexis McGill Johnson wrote on Twitter. "We won't let this injustice stand. Our patients deserve better."
Restrictions on certain medical needs and services, although temporary, could have lasting effects for both patients who seek an abortion and for non-proft, independent clinics, such as Planned Parenthood, which rely on donations in order to stay open.
"The challenges that independent clinics and their patients have had to contend with have not disappeared. Medically unnecessary restrictions on abortion raised enormous barriers before the pandemic and those barriers are becoming increasingly insurmountable now," communications director for the Abortion Care Network Jay Thibodeau told "TIME" magazine.
Since non-profit, independent clinics are crucial resource options in regards to abortion, they are often understaffed and underfunded. Any new restrictions delay appropriate care for the patients, which forces many women to travel to other states for services.
"They know their bodies best, their social situations best, their lives best. And if it is not the right time for them to be pregnant, that pregnancy is not waiting for the end of a pandemic," Obstetrician- Gynecologist Erin King from Missouri said in an interview with "Rewire." "Although abortion is safe pretty much all of the time, the earlier you are in your pregnancy it's an even safer procedure."
After many battles and closures of abortion clinics, every state still operates at least one abortion clinic, which is now being challenged again with the current pandemic. And although the temporary ban on abortion in Texas only lasted for a few weeks, timing is essential to avoid complications when terminating a pregnancy.
According to Planned Parenthood, "Generally, in the U.S., abortion is an option from very early pregnancy (somewhere between four to six weeks, depending on where you go) until about 24 weeks. Abortions are available later than 24 weeks only in rare cases for medical reasons."