Lyf App virtual support group offers sessions to frontline workers
App gives back to heroes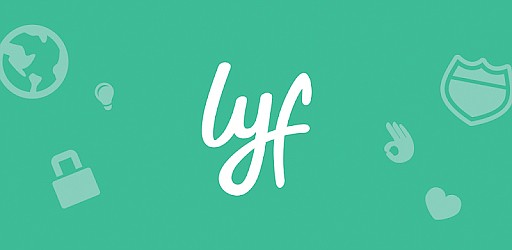 Being a frontline worker during this pandemic is scary and dangerous, and many of those fighting COVID-19 are having their own bouts with anxiety, fear, helplessness and anger. As a way of recognizing the mental health needs of those on the frontlines, Lyf, the recently launched app that is the world's largest virtual support group, today announced that it is offering our frontline heroes a 60-minute, free, text-based support session with a mental health expert. Any frontline worker who would like a support session can register for free at: https://lyf.app/healthcare-workers/
"Our frontline workers are the true heroes of our time and Lyf is proud to be able to offer free support during these challenging days," said Eddie Wittenberg, co-founder & CEO of Lyf. "By offering free sessions with mental health experts, frontline workers have a safe, easy and anonymous way of getting the help, insights and support that they may need. With many feeling that the weight of the world is on their shoulders, we want them to know that Lyf is a place where they can be heard and helped."
For frontline workers and the millions around the globe who need to connect with real people and who are experiencing difficult thoughts, feelings and emotions, Lyf, a free iOS and Android app and social media experience, offers the world's largest virtual support group.

For those struggling with COVID-19 related anxiety and depression, or needing questions answered, Lyf has a team of Wellness Experts, (international licensed psychologists) on the platform 24/7 to answer questions and provide feedback for free.
With a judgment-free community of tens of thousands, anyone can easily connect with others who are going through exactly what they are going through and receive support.
The platform is an easy-to-access resource to discuss issues and emotions, or simply vent feelings. To help ease the burden, Lyf is providing free, 24/7 access to licensed psychologists to answer virus related questions and concerns.
On the app, users can post their experiences, known as "beats." These can include a users' obstacles as well as their achievements. Users can create as many beats as they want, for any topic that might be of interest.
Each beat is its own discussion on its own topic and features its own timeline and privacy settings. Beat creators can choose to share their beat with select people, with the entire Lyf community, or choose to be completely anonymous. There are currently tens of thousands of beats on the app and new ones are being added every day.
Lyf is free and always will be for discussing and receiving support from fellow Lyfers. The app also offers a premium and highly affordable "Lyf Support" service for when a users find themselves seeking professional guidance from the app's licensed psychologists. At the rate of only $10 an hour, Lyf's psychologists are there for users on-demand, 24/7 for any types of questions or support, not just those that are Covid-related.
The app's licensed Lyf support well being experts provide confidential, unbiased, guidance around all aspects of life. More information can be seen at: lyf.app/