Abrams family 'All In' the fight against voter suppression
Faith and community leaders encouraged to get "Turnout Sunday" kits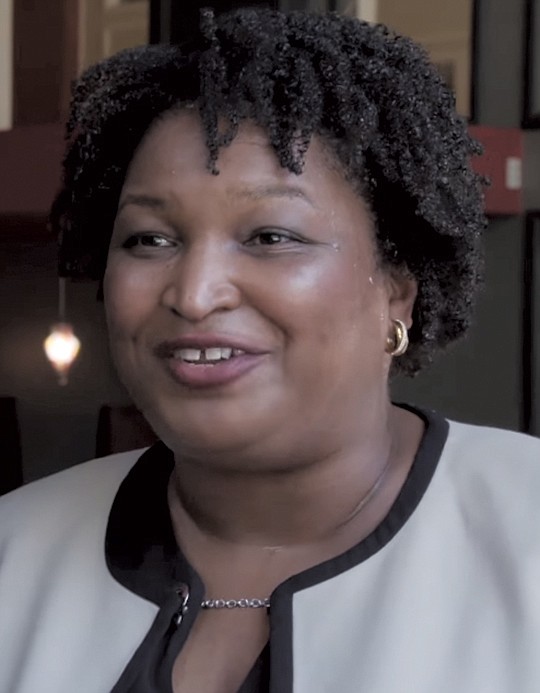 Voting rights activist Stacey Abrams apparently came by her political leanings in genuine fashion, as told by her parents during a recent Maestro conference call discussing voter suppression.
"We taught Stacey at an early age how important civic engagement is and how important it is to vote," said Carolyn Abrams, who raised six children in Gulfport, Miss. "We'd take them all into the voting booth. The children would watch us cast our vote."
Robert and Carolyn Abrams are retired United Methodist Church pastors.
"People try so hard for you not to do the simple act of voting," Robert Abrams said. "If you're going to take my money for taxes, give me the right to vote. Other than being saved, the right to vote is next in importance to human life."
His daughter Stacey is a voting rights activist and author who served in the Georgia House of Representatives from 2007 to 2017. She was the Democratic Party's nominee in the 2018 Georgia gubernatorial election, becoming the first African-American female major party gubernatorial nominee in the country. She lost in an apparently mismanaged election marred by accusations that her opponent engaged in voter suppression.
"I come to this movement in voting raised by people who believe faith is an action, not just a thought," Abrams said. "Your faith had to be an act of engagement, an act of service."
The younger activist stressed the point of the conference call was to reach religious leaders and encourage them to have their congregants take action 
"I know that if you want to see something get done, give it to someone in the church," Abrams said. The author of this years' "Our Time is Now: Power, Purpose, and the Fight for a Fair America" outlined three points toward going "all in" during the 2020 election:
1—Don't vote alone. Take someone with you and visit www.vote .org to find out what the voting rules are where you live, since there are fractured rules, varying by state.
2—Visit www.powerthepoles.com. "There is a dearth of election workers in this cycle," Abrams said, noting that most of the poll workers in the previous election were over 60 years of age and are now COVID-19 susceptible. "Encourage folks to become poll workers," she added. "We have to make sure voting sties don't shut down."
3—Visit www.fairfight.com—"You don't have to be where suppression is to fight it," Abrams said. 
A documentary film "All In: The Fight for Democracy," which features Abrams, will premier in various cinema outlets on September 9 and on Amazon Prime on Sept. 18, National Black Voter Day. Communities can host a digital screenings and discussions of the film, where Abrams declares that at the 2018 gubernatorial election polls "…thousands of people were told 'no' and didn't have the authority to demand better."
"If the power of the right to vote was truly made available to everyone in America, it would change the future of this nation," Abrams says in the film. For more information on the documentary, visit Allinthefilm.com
A number of faith and community leaders joined the discussion during the "All In: The Fight for Democracy" Maestro conference. Although churches, as nonprofit organizations, cannot endorse candidates, they can mobilize their congregations to register and vote.
"Our theological convention is that every person is created in the image of God," said Dr. Smith from the National African American Clergy Network (NAACN), who urged listeners to visit www.turnoutsunday.com.  NAACN, a group of denominational and independent church leaders, has put together a toolkit as part of its strategy to ensure all voters have an opportunity to participate in the political process.
"Efforts at work to sabotage the US postal service are real," Smith said. "A lot is at stake in this election, we have a lot to lose. We are monitoring the election plans to make sure there will be free and fair elections."
A statement on the turnoutsunday.com site states: "From protest to the polls to power to policy."