Historical start to dismantling racism parallels today's protest
Lawson has been involved in the confrontation—from fire hoses to tear gas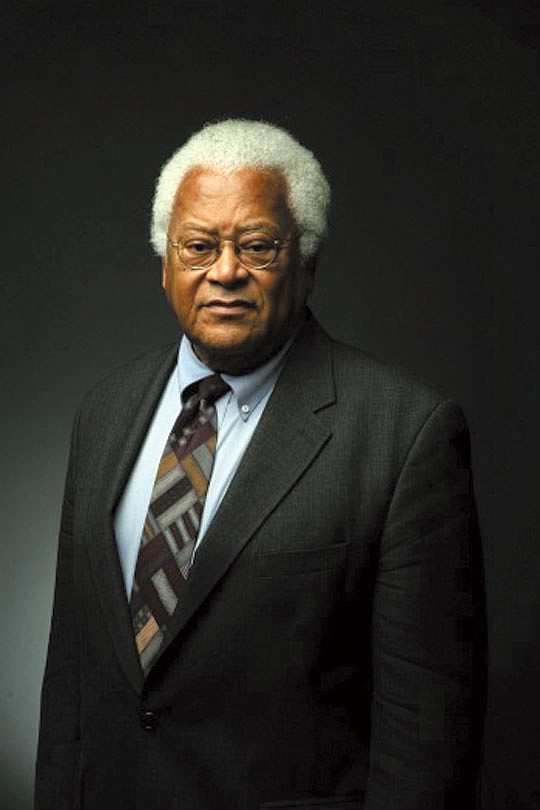 The work of dismantling American racism is not new. Rev. James Lawson has been an important figure in the work for racial justice in the United States for decades and worked alongside Dr. Martin Luther King, Jr. during the Civil Rights movement.
"The pastor is appointed to the congregation and the community," Lawson said. "That for me has always been a major piece. I pastor this community. I've got to be concerned about the jobs my people have."
Lawson recently took part in a Town Hall zoom meeting sponsored by the United Methodist Church (UMC), "Seasoned Leaders Discuss Dismantling Racism." Lawson, who is currently pastor emeritus at Holman UMC, was introduced to the nonviolence teachings of Gandhi as a college student, when he joined the Fellowship of Reconciliation, America's oldest pacifist organization. Lawson then spent three years in India as a missionary. Later, King urged him to move to Nashville, Tennessee, where Lawson taught the principles of non-violent resistance to countless activists, including John Lewis.
From that time to today, Lawson has been an activist for justice. He still teaches nonviolence at UCLA and at California State University Northridge. During the Town Hall, Lawson recalled the 1968 sanitation strike in Memphis, Tenn. And the parallels between the demonstrations of today and the past.
"That's when I first discovered police provocateurs," he said. "I discovered there were professional looters that started violence in that strike in '68. The United States is the most violent culture known to human history. We have violent spirits - racism, sexism, the formulas of hatred and violence.
"There have been 700 cities in which there have been non-violent demonstrations in 2020," Lawson added. "But violence has occurred in places like Portland and Seattle. Violence in police forces that actively engage in provocative behavior. Anarchists are a not only a North American phenomenon. The violent entities underneath these mass demonstrations are from the culture itself, not from the Black Lives Matter movement."
Nevertheless, Lawson is hopeful for today's generation and urges them to name where we still need to go.
"It's a very historical moment and a good time to be involved in things," Lawson said. "I can either be on the side of the future, or I can be on the side of the past. It means working to create something different. I'm a great advocate for action. I think people change. I think people need to get involved and find ways to do that. When you wake up every morning you have to consciously think of what you can do to make the world a better place than where it was before. It's 'making the road by walking.' We simply have to try and do things. We do the action that's required of us at this moment."