Faith Foster Families Network and partners donate supplies to local families
Faith Foster Families Network and partners donate supplies to local families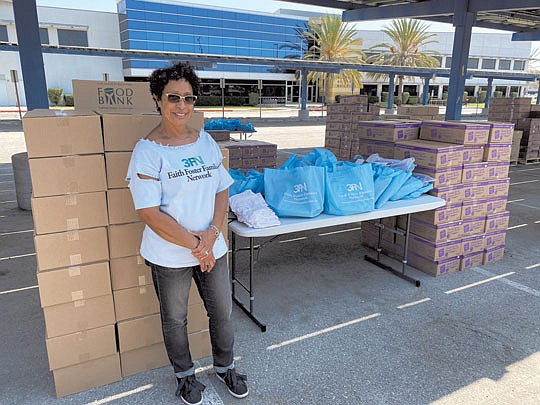 Nearly 500 South Los Angeles foster families with young children and college-age youth received free meals, groceries and diapers at an Operation Love event held last week at Los Angeles Southwest College. The event also was opened to local residents who are in need of critical supplies. Operation Love is a series of food and diaper distribution events in South Los Angeles.
During the giveaway, families received bags of groceries that were supplied by the Los Angeles Food Bank as well as boxes of diapers that were donated by the Good+Foundation. Virtual school supplies were also handed out to families during the giveaway. Operation Love events are coordinated by Faith Foster Families Network (3FN) to provide life sustaining resources for those impacted by the child welfare system.
"We feel it is crucial that the faith community partners with both public and private sector organizations to support those in need in our community at this difficult time," said 3FN Executive Director Nancy Harris. "Through our collaborative partnerships, we are able to assist many more than any one of us could do on our own."
The Operation Love event was sponsored by the Office of Los Angeles County Supervisor Mark Ridley-Thomas, Los Angeles County Department of Children and Family Services, Kilroy Realty, and Blue Shield Promise Health.
Faith Foster Families Network is a collaborative of six faith-based organizations and churches that united in 2018 to create a foster care ministry in South Los Angeles. 3FN works to build a vast network among their congregations in an effort to better support the children and families they serve while partnering with the Los Angeles County Department of Children and Family Services. The mission of 3FN is to sustain a faith-based collaborative that provides resources, well-being and safety for families and children impacted by the child welfare system.