California Jazz and Blues Museum presents Hall of Fame ceremony on Sunday
Viral fundraiser for larger Leimert Park arts complex
9/15/2020, 4:21 p.m.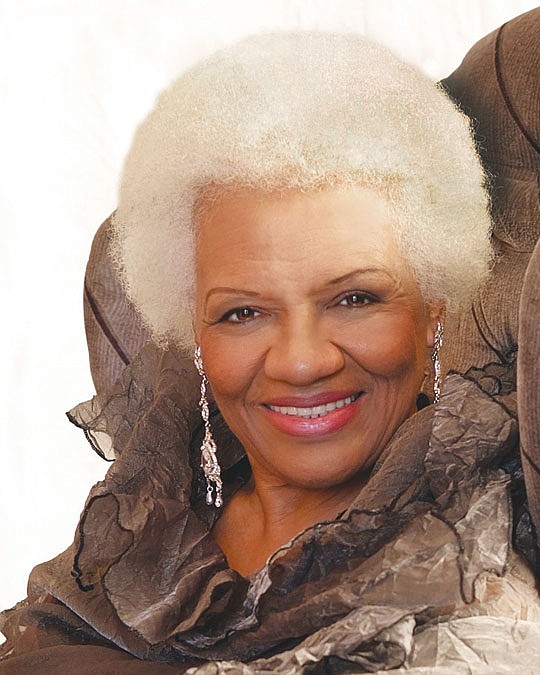 Performances by Jazz & Blues Singer Barbara Morrison and the LA Swing Dance Posse will highlight a viral fundraising event at 8 p.m. Sept. 20 for the new 21,000 Square-Foot California Jazz & Blues Museum & Performing Arts Complex. The event, which is being broadcast from Leimert Park, can be viewed at.https://www.facebook.com/barbaramorrisonpac/.
Participants are invited to pay what they can during the event, which will honor several inductees to the museum's Hall of Fame, including: Harmony Project Founding Board Member Howard Banchik; Trombonist George Bohanon; Jazz Vocalist Dante Chambers, "The First Couple of Pop and Soul;" Marilyn McCoo and Billy Davis, Jr.; Blues Guitarist Roy Gaines; TV Actress Marla Gibbs; Actress Gloria Hendry; Songstress Freda Payne; Record Producer William "Mickey" Stevenson; Singer Blinky Willilams; and Pianist Phil Wright.
Morrison,the Founder and President of the California Jazz & Blues Museum, will present the viral Facebook streaming event from The Barbara Morrison Performing Arts Center in Leimert Park.
"We have outgrown our former 2,000 square foot space we were in, and now it is time for expansion," Morrison said. "The space where there was once an auto repair shop, a dry cleaners and a gas station, will now be converted into a Performing Arts Complex. We are hopeful, given the current pandemic, that we might be able to open sometime in 2021."
The California Jazz & Blues Museum and Performing Arts Complex will house state-of-the-art recording studios, classrooms, a Green Room, an outside Jazz Alley, a 200-seat theatre and the Museum itself, which will become a repository of artifacts chronicling the history of legendary Jazz & Blues artists, and the contributions they have made to the music industry.
"In our newly expanded Museum we will have an interactive digital section which will give visitors an opportunity to learn more about the vast historical collection of Jazz & Blues available in both the Museum, and throughout Los Angeles," Morrison added. "We will also have naming rights for each different area located within the new complex."
The Viral Awards Ceremony will be sprinkled with performances by vocalists, Barbara Morrison and Dante Chambers, who will be supported by an instrumental quartet consisting of Charles Small on Guitar, Michael Saucier on Bass, Peter Buck on Drums and Bernie Pearl on Guitar. Barbara Morrison also will introduce a new song written by Michael Saucier and herself called "Put Your Mask On" at the event. The L.A. Swing Dance Posse will also perform. The show is directed and choreographed by Chester Whitmore.