Virus infections fall while death toll continues climb
More than 17,000 people have died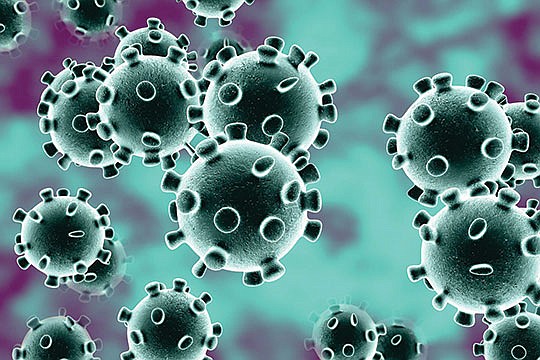 Daily COVID-19 case numbers countywide continued to tumble by mid-week, but the death toll has climbed above the 17,000 mark, with more than 200 new fatalities.
The county Department of Public Health announced 205 virus deaths on Tuesday, while Long Beach reported 13 fatalities and Pasadena added seven, raising the countywide cumulative total from throughout the pandemic to 17,077.
Health officials noted that more than 7,000 COVID deaths have been reported over the past month, matching the total number of virus deaths that occurred between February and October of last year.
But while fatalities mounted in response to the winter surge of cases that began in November, the number of newly confirmed infections continued to fall. The county announced 3,763 new infections by early Wednesday, down substantially from the early January totals that regularly topped 10,000.
Hospitalizations also continued a steady downward trend, with state figures showing a total of 5,165 people hospitalized in the county due to COVID, including 1,371 in intensive care. According to the county Department of Public Health, there were 830 available hospital beds as of Tuesday morning at the area's 70 "911-receiving'' medical centers, including 85 ICU beds.
Health officials have been expressing cautious optimism about the declining daily case numbers and hospitalizations, but continue to warn that the pandemic could easily surge again if people grow complacent and stop adhering to health restrictions, particularly with the recent reopening of more businesses and with Super Bowl Sunday just days away.
Dr. Mark Ghaly, the state's health and human services secretary, warned late Tuesday that although case rates and numbers are falling, they're still "not low.'' He noted that prior to the winter surge that began in November, several counties—including Los Angeles—were on the verge of emerging from the restrictive "purple'' tier of the state's economic reopening matrix, with daily new case rates dropping to nearly seven per 100,000 residents.
While numbers are declining, Los Angeles County's adjusted case rate was listed at 38.7 per 100,000 residents as of mid week, roughly five times the rate needed to move out of the "purple'' tier.