U.S. Black Chambers holds Black History Month event
A profile of Black excellence from Black Wall Street through the pandemic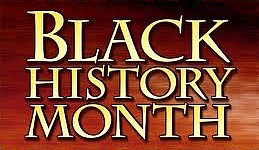 The US Black Chambers, Inc. and USBC Community Economic Development Corporations (USBC-CEDC), in partnership with Wells Fargo and the Minority Business Development Agency (MBDA) is presenting a Black History Month virtual event from 3 to 5 p.m. on Wednesday, Feb. 24.
The conference is designed to provide attendees with a look back at Black history and celebrate the accomplishments of businesses, large and small, highlighting Black business economic growth from Tulsa Black Wall Street to meeting the challenges of sustaining a business in a pandemic.
The virtual event includes a host of dynamic speakers with information shared on the strategic use of venture capital as a vehicle to exponential growth. We will feature businesses and chambers across the country to bring light to successful approaches and strategies helping businesses to make national connections and maximize business opportunities.
Additionally, in October 2020, the U.S. Black Chambers, Inc launched By Black and ByBlack.US, a holistic solution for finding Black businesses and certifying black-owned businesses. Reaching the 2.6 million Black businesses in America, online, requires a moonshot solution.The chambers partnered with companies like Google to reach a larger community of Black businesses and champion the importance of membership and certification.